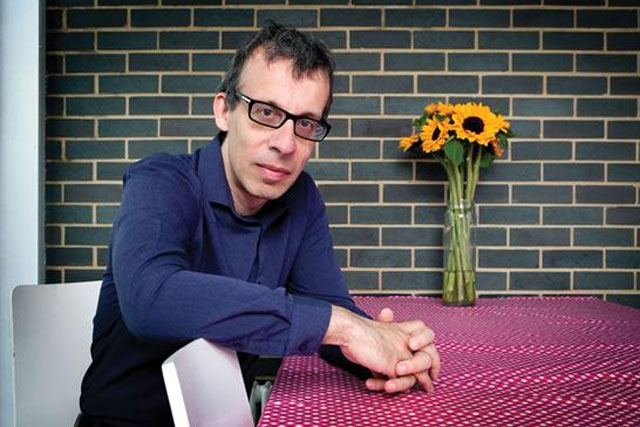 Schneider, famous for his many appearances on Alan Partridge series - and professional tweeter and former music journalist David Levin, spoke at a Media360 session called 'Winning in 140 characters', in which they listed their top tips for brands looking to cut through on Twitter.
The pair are both prolific tweeters in their own right, as well as running social media agency That Lot.
Information, insight and humour was the first tip for effective tweeting, with Schneider stressing that brands should probably aim for about 100 characters rather than the maximum 140.
Levin talks in the video below about how he started his career as a professional tweeter
Serendipity was the next tip to get heard amidst the social media noise. "You can be braver and come away from your brand and be a human being," Schneider said.
Schneider stressed the importance of topicality. "The great thing about Twitter is nowness and immediacy, so doing the instant response," he said. He cited examples including Warburtons, which tweeted "One's bun is done" when congratulating the birth of the Duke and Duchess of Cambridge son George.
"Getting people to tweet from a brand or business is very effective for bringing in new followers," Schneider said. "That's what we all want. We're all very shallow."
Other tips covered events and formats. "We try and and be different to cut through the noise," Levin said. "Game and various features to keep the people coming back to your feeds. People love quizzes and they're really simple to do."
Other points included reactive listening - searching for what people are tweeting about and engaging with them; and using images and Vine video loops.
Schneider highlighted the growing importance of images as Twitter was "getting more and more visual", as well as video. "In America they are way ahead of us. In this country we tend to see a traditional advertising mentality."
"Be creative, be courageous," were Schneider's parting words.