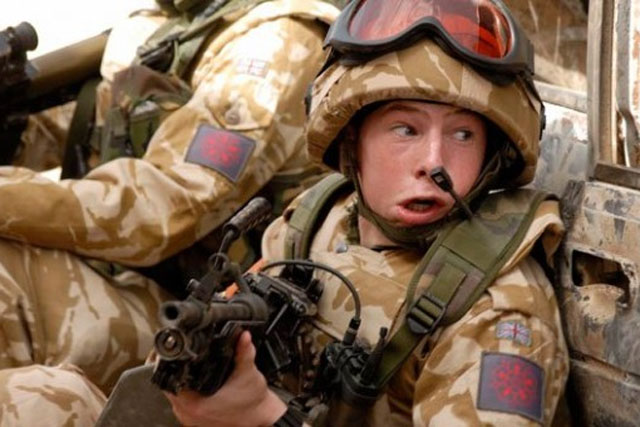 Marchant was talking at Media360, which is taking place today (9 May) at Tobacco Dock in London.
He used his presentation to discuss the three-act structure typically used by dramatists, specifically "crisis, escalation of that crisis and the resolution of that crisis".
This principle was brought to life via clips from some of the dramas Marchant has penned. He explained how he developed the script for his award-winning Iraq War drama 'Mark of Cain', which was inspired by the story of two solders returning from the Gulf who had taken their pictures into Snappy Snaps to get them developed.
"The staff were so appalled by what they saw that they called the police, there was an arrest and a court martial, which I attended in Germany," Marchant said. "This doesn't seem like the most inviting way into a drama, but it was an entry point."
He went on to explain how finding an "entry point that is universal" is fundamental to developing a story. The entry point for 'Mark of Cain' was the notion of male friendship, "about two 18-year-old boys abroad for the first time", he said.
"In another context it could have been set in Magaluf.
"I needed a way in that everyone gets. We all understand something fundamental like friendship. I find that most good dramatists start from something specific and hope it becomes universal – that the themes become bigger than what they started with.
"In storytelling, you have to make it clear what the stakes are. Storytelling should compel you to ask a series of questions, to get you to participate with the story.
"Writers sometimes forget that they're writing for an audience. It's very personal, but being played out in a public forum you have to think about how to transfer those private passions into public entertainment."