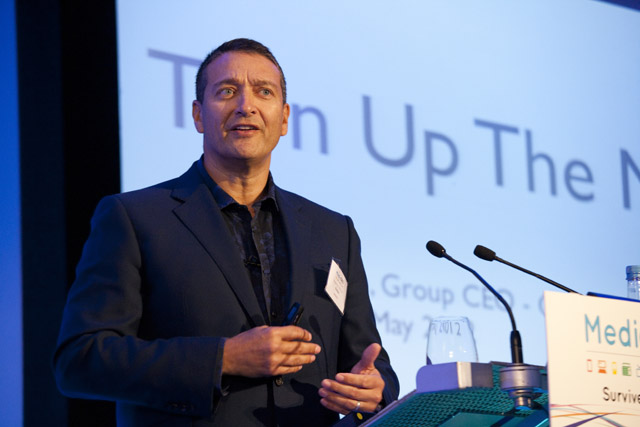 The chief executive noted how in the last figures filed - Global's earnings before interest, tax, depreciation and amortisation had increased by 9.3% year-on-year to £50.3m (for the year to March 2011), and said profits for year to March 2012 will be "significantly ahead".
Speaking at Brand Republic's Media360 conference yesterday, Miron provided a whistle-stop tour of how Global Radio's business had changed since he joined in 2008 from Associated Newspapers, where he was managing director of The Mail on Sunday and Mail Online.
When Global Radio's founder and executive president, Ashley Tabor, approached Miron to be the company's chief executive, Miron admitted the business was "confusing", that it had been bought for a lot of money, had a £210m mortgage and audiences were declining.
Miron said the situation had only become more challenging when Lehman Brothers collapsed. He said: "When you're sliding down the banisters of life, there is another splinter. But I bought into Ashley's vision, values and passion and bravery for the radio industry."
Global Radio rebranded the One network of 33 stations to the Heart network, built up 95.8 Capital FM, and then transformed the Galaxy network and a number of heritage stations to the Capital network, and revenues and audiences have since risen.
The restructure helped Global Radio increase Heart's advertiser count from 82 in 2008, to 227 by 2011, while revenues lifted 12%. Miron said: "Don't be put off by the naysayers. Just don't engage with them."
Miron said he was not going to announce what Global Radio made in the year to 31 March 2012 before he had told his staff (Global's accounts are not due until the end of the year), but that it would be "significantly higher" than the year before.
Follow Maisie McCabe on Twitter @MaisieMcCabe