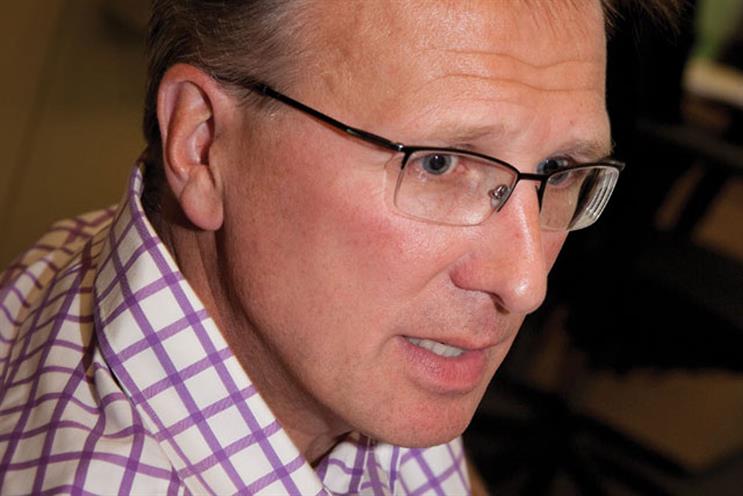 London Live is likely to launch in March 2014, but could go live earlier, according to Mullins, who was speaking on the first day of the Media360 event at Excel London.
He revealed detailed plans for the station to reach young "social explorers", 18- to 34-year-old urban consumers who are curious and active online.
Mullins positioned the TV station, which the Standard won the licence for in February, as an additional platform for advertisers. Its audience would add to the 1.6 million people who read the Standard print edition every day and the 120,000 people who visit the website.
The Standard would then be a "one-stop shop", offering various platforms for advertisers, he added.
Mullins said: "We're not going to be a TV company. We'll sell across a number of platforms. The emphasis will be on creating client partnerships, which is very different to what we've been doing before.
"In terms of clients, we'd be interesting to traditional print advertisers who want greater engagement, TV-centric advertisers to whom we can demonstrate the power of layered communications, and end-to-end solutions for small and medium sized businesses in London, in the tradition of newspaper classifieds.
"We will have a completely new sales approach in that area."
He added that London Live's website would have 33 online TV portals, fuelled by locally-created content from a network of community bloggers that has already been set up.
"Digital audiences are very important to us," said Mullins. "We think it will be a unique killer element to our offering overall. We will create 33 TV web portals, one for London Live as a whole and one for each borough, where we will stream news as it happens, involving local people at ground level every day. It's all going to be about community."
Mullins revealed that travel reports would be a key part of the station's output, along with "going out" content covering nightlight, shopping, eating and arts.
Follow all the news from Media360 on Twitter with the hashtag #M360UK