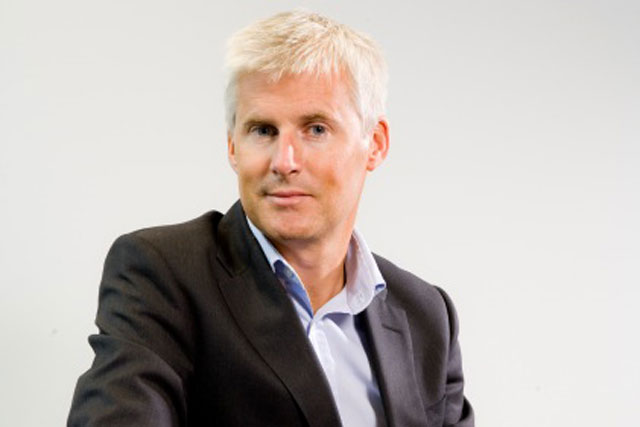 Keith Moor, Santander's director of brand and communications, speaking at a Media360 session called 'Playing the Data Dating Game', said: "We had all the information we needed not only to predict it but to prevent it. The problem is culture. Data needs aligning with culture."
Meanwhile, Will Orr, British Gas commercial director, told the audience that he used to find "data a bit dull", but now finds it "butt-clenchingly exciting". His words characterised a number of wry comments and commercial insights aired by the panel discussing one of marketing's most esoteric disciplines.
Orr and Moor were joined on the panel by Peter Duffy, European marketing director of easyJet, and Pete Markey, chief marketing officer of RSA Insurance.
The group of marketers voiced their views on a number of data-related topics, including who owns consumer data and who clients can ally themselves with to make the most sense of it – media agencies or specialists data agencies?
Orr argued that data helped empower British Gas customers. He said: "Our sector is changing in relation to data because of smart meters that are giving people granular information about their energy consumption, or it can make sure that people are on the right tariff."
RSA's Markey added that the volume of data gleaned by the insurance firm – from sources such as the million premium quotes requested by consumers every month – represented "a huge opportunity."
But Orr admitted that while some people "get off" on data, "for me, it's what it can do. It means marketing can be genuinely useful and not interruptive."
EasyJet's Duffy talked about how data is used in an algorithm that looks at how customers are buying flights and then makes real-time decisions on pricing, meaning that the carrier's flights are always over 90% full. The airline works with its media agency to boost bookings.
He said: "With OMD, we look at relative underperformance in a given day and then deploy search and display advertising to have a positive impact on our underperformance."
The panel was asked whether marketers' focus on using data tactically had a detrimental effect on longer-term brand growth.
"It's extremely important to have an idea or brand purpose and look at data in the context of those goals," Moor insisted.
Orr argued that data helped British Gas break the cycle of short-term marketing by analysing customer behaviour and adjusting its marketing messages accordingly. "So it can actually inform a more long-term strategy," he said.
When the session was opened to the floor for questioning, Google managing director of agency operations Mark Howe asked the panel: "How well are you sharing your data with media partners or agencies to get the most out of it?"
Moor said that "from my point of view we should probably share more", while Orr added: "Are we doing enough? I think both parties would have to be clear on why they are getting together to share it."
Inevitably, with all the talk of data, the issue of ownership came up in the panel session. Who owns customer data? The panel was in accord.
"The customer owns the data and you have to respect that," Duffy said.