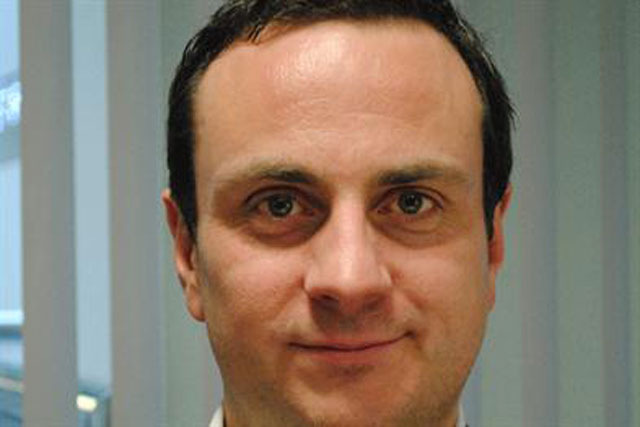 O'Donnell was speaking at the Media360 event, touching on a number of issues pertinent to newspapers, such as the pricing of newspapers, and what the next generation of newspaper brands will look like.
Newspapers, like other traditional media, are grappling with an increasingly digital-centred world, and specifically how to make money out of websites, tablets and mobile opportunities.

O'Donnell said: "The big question about making money out of digital remains. Tablets are not a straight replacement for newspapers."

While there has been a significant rise in people reading newspapers online and increasingly on tablets, the advertising revenues are still dwarfed by that of ad revenues from printed newspapers.
O'Donnell, in his presentation, mapped out a future for newspaper, in which they would be consumed on a number of different platforms. However, he said that in the near future, printed newspapers would remain at the core.
He said: "The printed version has a healthy life ahead of it. The digital world is immense. But people still like the tangible asset of a newspaper. They like to tear them and dispose of them."
Addressing the rise of consuming news on Apple iPads and tablets, O'Donnell said: "Tablets present an opportunity. They offer the benefits of a newspaper and the visual impact of video."
Social media, he pointed out, was "important" to the future of newspapers, despite the likes of Twitter taking "the curation" from newspapers.

O'Donnell said those journalists with large social media followings could benefit newspapers themselves, and entice readers to the product.
But he warned that social media was no substitute for trained journalism, pointing out that social media comment lacked the rigour and safeguard of trained journalism.
The newspaper trading model was also addressed by O'Donnell, who believes the buying of advertising print is too focused on price.
He said: "We need to start talking more about value and less about price. The cost of traditional 'bread and butter' display advertising has been eroded considerably. Press has never been better value.
However, continuous and disproportionate erosion held no benefits for anyone, as newspapers would simply go out of business, he added.
O'Donnell said: "We seem to spend 90% of our time on price, leaving just 10% to focus on ideas – this can't be the right balance gong forward."
News International previously failed to introduce a new trading model. It is thought that other newspapers groups have considered introducing new press trading models.
O'Donnell, who is also commercial director of the 20p digest i and its associated Independent titles, also spoke at length about the revival of the London Evening Standard, which, in 2009, made a financial loss of around £28m, when it was a 50p cover-price title.
Between 10 December 2008 and October 4 2009, the paper lost £28.3m, as it struggled to emerge out of a newspaper war on the streets of London.
Now the Alexander Lebedev-owned free title is set to turn in a profit this year, thanks to ballooning newspaper-distribution levels and the stripping out of costs.
Follow John Reynolds on Twitter @johnreynolds10