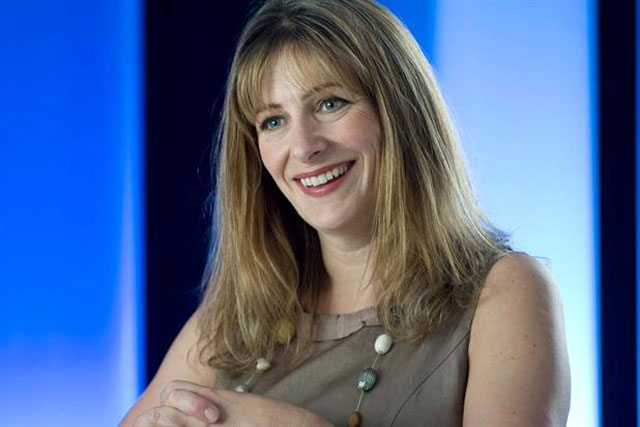 The panel debated whether programmatic advertising is good for brands and media, concluding with a Q&A session.
Lindsay Clay, the chief executive of TV trade body ThinkBox, who was in the audience, challenged the panel, saying their session had focused on "who makes money" and not on the effectiveness of programmatic advertising.
She claimed agencies were increasingly using programmatic advertising, partially because the margins were high unlike traditional TV media buying, which she said was heavily audited.
Clay asked: "This whole debate really has been about who makes money, out of what. The agencies are setting up trading desks and moving heavily into programmatic, because obviously, it has higher margins [than other methods of advertising]."
She continued: "Advertisers have conspired with the agencies on this because they have pushed the agencies so hard on margins, so I'm not surprised everybody's moving into areas where you can make more money. But what is it that's potentially being sacrificed? It's effectiveness."
The panel included: Geoff Smith, the general manager of AOD UK at VivaKi; Catherine Becker, AdConnection's chief executive; and Noel Penzer, the international vice president and UK managing director of AOL Huffington Post Media Group.
Bob Wootton, the director of media and advertising at ISBA, was also on the panel. He told Clay: "You're right about the advertiser pressure on margins driving things. There are some things happening online and in the programmatic space that are very effective, and some that aren't effective.
"But we're not going to see anything other than a relentless pressure on costs for the foreseeable, for anything that calls itself a business. If we think otherwise, we're bonkers."
Smith replied that programmatic advertising had to get effective results, "otherwise advertisers wouldn't spend money on it".
He said: "What we [at VivaKi] focus our time on is how can we make the user experience better, rather than having all of these media channels competing against each other.
"If we can take a single user and have a joined-up conversation across all of these different channels, that is an efficiency you can't replicate through disparate systems."
Becker said: "It's definitely all about effectiveness, we're tracking each individual media so we can see what's working best. And ultimately clients will not invest in channels if they're not working."
Follow all the news and commentary on Media360 with the Twitter hashtag #M360UK