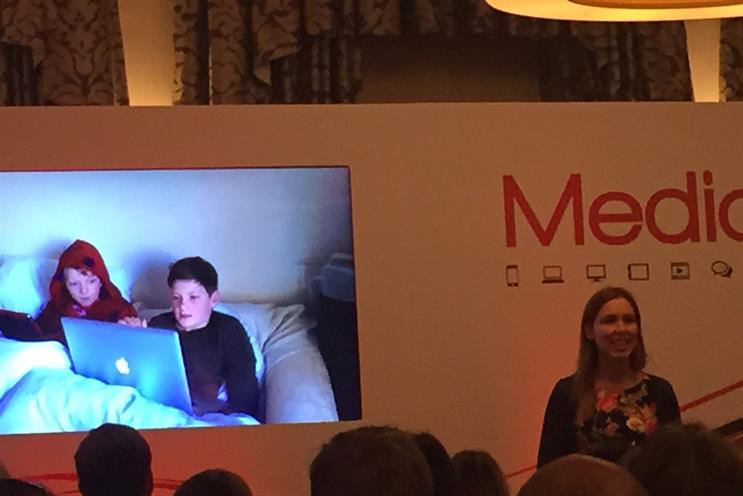 Hipwell told the Brighton audience that video is becoming increasingly important. Last year, the number of videos on Facebook increased fourfold, with a 140 per cent rise in audience reach.
Reeves said: "Audiences are at the heart of everything we do. Consumers should be referred to as audiences, so you create something that audiences want, rather than what you want to tell them."
1. Know your audience
Brands can use an enormous amount of data to find out more about their audience. Marketers need to "hunt them down": not being able to find your audience means you are not using data properly.
2. Harness 'superfans'
The ALS Ice Bucket Challenge was highlighted as an example of "superfans" doing the legwork to make an online video campaign go viral. Very few brands (Apple and football clubs being exceptions) have their own superfans, but marketers have the opportunity to harness advocates for famous people and bigger companies.
Reeves said: "This particular meme opened Facebook's eyes to the power of video. Now their entire business strategy is centred on being a video platform."
3. Be entertaining or useful
"If your content is neither entertaining nor useful, there is absolutely no point doing it. Don't waste your money on it," Reeves explained.
"Useful allows people to make a decision about your brand, but it doesn't have to drive an immediate purchase.
"There's a bigger prize to be had with brand love and brand pull. And entertainment must be at its heart."
Halfords' "the bike whisperer" was cited as an example of creating video content that simply sought to entertain and build "brand love". It achieved more than 800,000 social media views.
4. Build a compelling storyworld
According to Red Bee, a "storyworld" comprises mythology, characters, settings, backstories, multimedia and events.
Reeves said: "Audiences love getting involved in story and they like being part of a story and to influence the narrative in some way."
An example of this was an interactive online trailer for the launch of the third series of Sherlock on BBC, starring Benedict Cumberbatch, where the audience could solve clues.
But the key for effective interactivity is to give audiences a very clear brief, Reeves added.
He said: "The problem brands have is that the brief is often too wide. To get people to do things, you need to tell them exactly what to do as you would at a creative agency, then audiences really respond."
5. Keep a story alive
What is a brand's objective? What is the audience interested in? And how can this be done in real time? These three questions need to be answered for effective online video, Hipwell explained. Where each answer overlaps with the others is vital.
6. Be topically relevant and timely
Seizing on current events, particularly the most interesting and unusual events that everyone is talking about, is key, Hipwell said. She cited the content that was created in response to when the footballer Luis Suarez attracted worldwide condemnation for biting an opponent during the World Cup in 2014.
7. Play to your platform
Hipwell explained that 50 per cent of people are estimated to watch online videos with the sound off, something often not considered by content creators. She then showed an example of a 2014 campaign for Hyundai's i10 marque in which the climax of the video is shown within the first three seconds. This led to 61 per cent of viewers watching until the end.