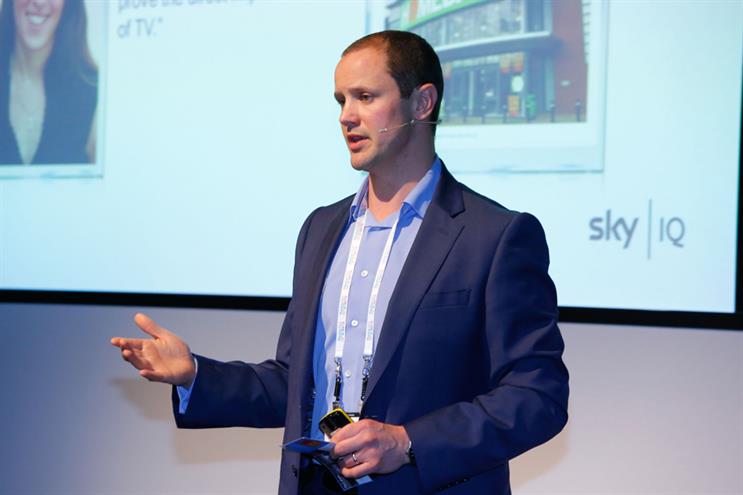 The data from a viewing panel of 500,000 Sky customers allows Sky IQ to analyse what and when people watch, while Dunnhumby has shopping behaviour data from 16 million households via its work with Tesco Clubcard.
Now both organisations have formed a partnership that, the companies say, will allow advertisers to plan and optimise ads around their core objectives. The partnership will offer segment-level insights into the link between TV ads and purchasing decisions.
The two companies made the announcement on the first day of the Brand Republic Group's Media360 conference, held at Tobacco Dock in East London.
Speaking at the conference, Jake Niarchos, the director of alliances at Sky IQ, said: "Our mantra is that fact-based decisions have better outcomes. Advertisers want to know what their customers like and what they are like."
The partnership will aim to help FMCG brands, such as Dove and Fairy Liquid, who invest significantly in TV, to better understand the effectiveness of their TV advertising investment and its impact on sales.
These insights will help advertisers to accurately define television programmes that optimise sales and deliver a greater return on investment as well as improving future campaigns.
Using insights from the partnership, brands with more than one product in the same category will be able to understand the programmes customers of each of these products tend to watch, and work out the top-performing programmes for their target audience.
Simon Hay, the chief executive of Dunnhumby, said: "Our strategic priority is to engage consumers and earn their loyalty, with relevant and personalised communications that are meaningful and valuable.
"Making television advertising a better experience for consumers is an important part of this approach."