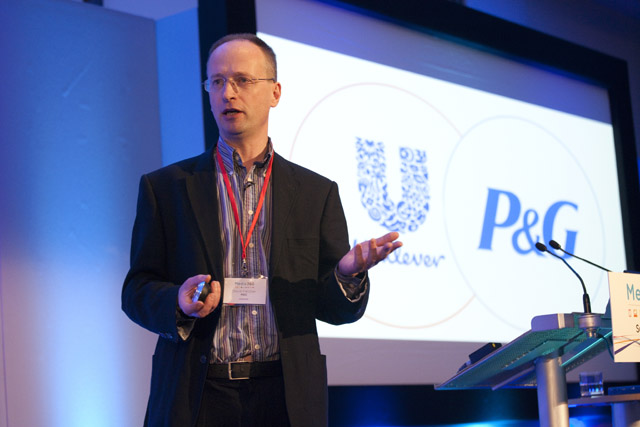 This was the verdict of David Fletcher, head of analytics and insight at WPP-owned MEC, who was speaking at today's Media360 event on a session entitled "Dynamic Creative: What are the opportunity for brands?"
Fletcher looked at a number of issues for brands in an increasingly data-focused world and asked questions such as "What are the implications of a more data-focused and less research-focused media world? and "What client categories can benefit from increasing advertising through more relevance and less frequency of data?"
Fletcher also pinpointed some of the emerging technologies, which he believes will be successful in the market.
In particular, Fletcher focused on Zeebox, an app which combines social networking, live programming information and real-time viewing figures, which BSkyB has a 10% stake in.
Fletcher said: "Zeebox is not big yet but the operative word is yet. There is a real opportunity to engage around content."
He added "Zeebox as a function of total viewing maybe small but it is an emerging technology."
Fletcher compared the potential of Zeebox with the stratospheric rise of Facebook and its millions of users, and other social networks such as Pinterist. He believes that in the future Zeebox has the potential to also become a household name.
Addressing the issue of data and its role in the media landscape, Fletcher advised that media executives did not want to be swamped with data, but stressed the importance of translating data into a concise one-page, particularly in a time-pressed environment.
He also highlighted the importance of behavioural targeting, saying it would play an increasingly important role in media and marketing communities, adding "behavioural targeting is not going away".
Follow John Reynolds on Twitter @johnreynolds10