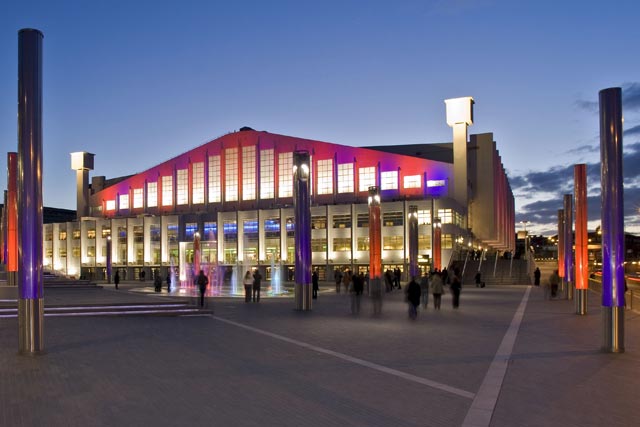 Under the terms of the joint venture with Wembley City owner Quintain Estates & Development, MediaCo will produce, manage and sell the external media and advertising rights on the 87- acre estate.
The appointment follows the City of Manchester's appointment of MediaCo to its large format outdoor advertising contract, after a competitive pitch against more established media owners, including JCDecaux and Clear Channel.
Quintain Estates is in the process of turning Wembley City into a "lifestyle destination" and the infrastructure work for a Hilton hotel and retail offering, with a designer shopping outlet, restaurants and bars, is now underway.
MediaCo will offer a variety of flexible campaign packages in recognised industry formats on key pedestrian walkways, so that advertisers can reach consumers travelling to and from Wembley Arena and Wembley Stadium.
The Wembley City portfolio will include backlit 48- and 96-sheets, six-sheets, column wraps, integrated media panels and banners, and mobile digital screens at major events, and is scheduled to be ready for the Carling Cup Final, on 27 February.
Joe Arshed, director at MediaCo Outdoor, said: "We are proud to be associated with the evolution of Wembley City and excited about creating a compelling media proposition that will enable brands to communicate effectively with event goers."
Quintain Estates & Development previously handled the media sales in house.
James Saunders, managing director of commercial ventures at Quintain, said: "The expanding offer at Wembley City, including the London Designer Outlet, residents and wider business community, means advertising opportunities will, in future. not just be limited to match days, but will ultimately be available 365 days a year."
MediaCo Outdoor was set up by MediaCo, the Manchester-based large-format print specialist, and Arshed, a former head of Pinnacle Development at Clear Channel Outdoor, and has offices in Manchester and London.
Wembley City estate appointed former United Business Media group commercial manager Andy Gibb to the position of head of commercial in April 2010, replacing Stephen Garner who left to go to Alexandra Palace as head of events and leisure.