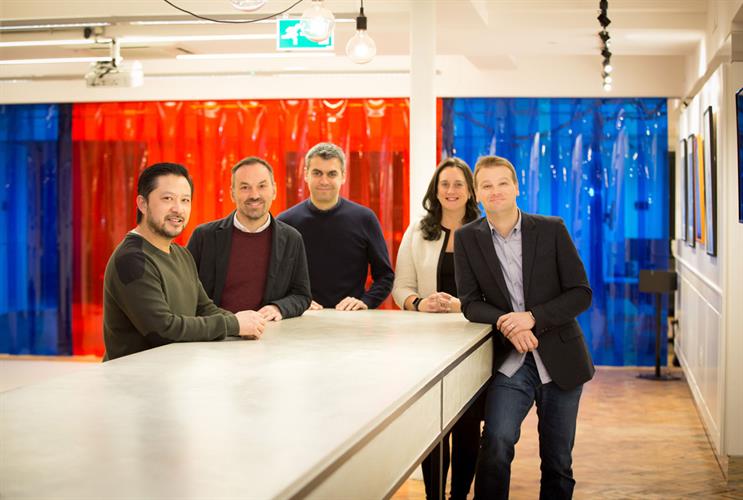 Code will continue to be managed by its founders Tony Foggett, Louis Georgiou and Wini Tse, who retain a combined ownership of 25% of the business. The agency will remain in its offices in the centre of Manchester.
Paul Cooper, managing director for MediaCom Manchester, will have overall responsibility for Code Computerlove. Foggett, Code's chief executive, will report to Cooper. Tse will continue as creative director and Georgiou as director of Code Computerlove.
In a statement MediaCom, the UK's biggest media agency, said the acquisition would allow it to offer clients a "fully connected service across the entire customer journey".
The deal also helps meet a target set by MediaCom parent WPP for between 40% and 45% of its revenues to be derived from digital in the next five years. At the end of 2015 this figure was 37%.
Josh Krichefski, UK chief executive of MediaCom, said: "We're broadening out our services to be end to end [for clients]. This has been a long time in the making.
"[Cooper] has worked very hard on the deal and we're incredibly excited about Code Computerlove."
Launched in 1999, Code employs 85 people and creates and develops digital products and campaigns for brands including Hillarys, Brother and Amnesty International. For the year ending 31 December 2015, Code's unaudited revenue was £5.9m.
Foggett said: "Over the past few years we have been transforming Code's offer and operating model to be able to help our clients behave more like startups, continually iterating to create brilliant digital experiences that keep them ahead of their competition.
"We are both businesses that focus on measurable value creation, we just come at this from different parts of the customer journey. Like Code, MediaCom is focused on outcomes, with data and the consumer at the centre of their decision-making, we have always found we are able to create far more effective platforms for our clients when acquisition and conversion are integrated. We already have shared clients and look forward to expanding this further."