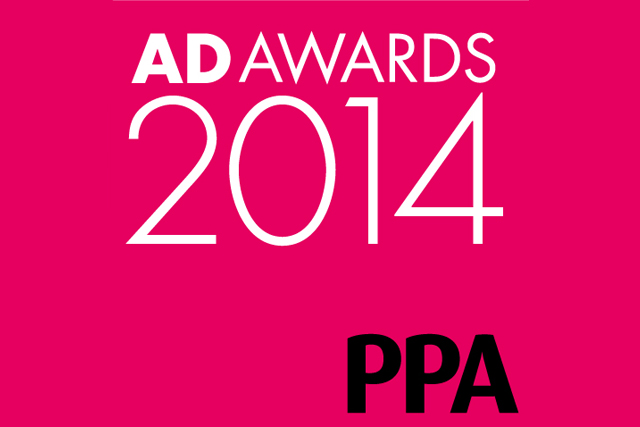 Carat's campaigns include work for Diageo's Baileys and Vauxhall, which are up for two awards each. Mediacom has for campaigns with double nominations: Sky Movies, Sony Experia, Universal PIctures and GSK's Night Nurse.
This year sees two new awards categories, Best use of Social Media and Best use of Content, which recognise the best of planning and execution of advertising for magazine brands. Brands up for these awards include, Clinique, Dunlop, Kerry Foods and Audible, as well as Cisco by OMD which is nominated in both categories.
Mindshare's campaign for Ford Fiesta and Stylist's 24 hour issue has been nominated in every category, and Kopparberg UK: Eklektic Magazine by GoodStuff sees three nominations.
"This year we've been delighted by the diversity, ingenuity and execution of the campaigns entered into the PPA Advertising Awards," said James Papworth, marketing director of the PPA. "There is so much going on in this space right now, that it's wonderful to be able to put this work and those that produced it, in the limelight."
The winners will be announced at a ceremony at Paramount in London on 8 October.
See the full shortlist below, and at www.ppa.co.uk:
Best Integrated Campaign
Audible: Your Perfect Running Partner by Initiative Media; Leah Annett, Steve Hare, Jack Winter and Deborah McKay
Cannon Pixma: Let's Get Physical by PHD; Emma Callaghan, Liam Doyle, Matt Baker, Adam Harris at Time Out, Paul Brett at Time Out, Sarah Dawson at Time Out, Nick Russell at Global and Natasha Hampson at Global
Clarks: Style on the Square by Havas Media Group & Time Inc. UK Ltd; Laurel Kaye at Havas Media Group and Jon Tickner at Time Inc. UK Ltd
Ford Fiesta: Stylist 24 Hour Issue by Mindshare; Ben Maslen
MJ Honey by OMD; Tara Mendelsohn and Nicola Dhanjal
Panasonic Viera: Summer of Sport by Vizeum; Lydia Mulkeen, Ben Penny, James Cross and Sam Hughes
Sky Movies: Movie Buffs by Mediacom; Emily Woolins and Tim Lawrence
Taylors of Harrogate: Yorkshire Gold by GoodStuff; Sam Fowler and Sam Drake

Best Innovation (including New Ad Technology)
Clarks SS14 ELLE Partnership by Havas Media Group; Natalie Smith, Jo Blake, Laurel Kaye, Ben Chadd, Neil Holmes and Luciana Teixeria
Clinique Healthy Start by M2M; Karoline Moore
Davidoff: Love the Ocean by OMD; Tara Mendelsohn and Nicola Dhanjal
Diaego: Baileys: Chocolate Luxe with Stylist by Carat; Jessica Evans, Charlie Almond, Louise Wright, Gemma Andrews, Claire Packham, David Wade at UNITY, Ella Dorley-Brown at UNITY, Kirsty Raynor at STYLIST and Lisa Swain at STYLIST
Ford Fiesta: Stylist 24 Hour Issue by Mindshare; Ben Maslen
Isme: Shop For Your Shape Tool by Carat; Ross Combes
SONY Mobile Xperia Z1 Compact: Great Things Come by Mediacom; Gemma Jebb and Charlotte Goddard

Best Partnership or Collaboration
BA Caribbean by Carat; Craig Constantinou, Kate Howard, Jessica Evans and Mark Jones
Diaego: Baileys: Chocolate Luxe with Stylist by Carat; Jessica Evans, Charlie Almond, Louise Wright, Gemma Andrews, Claire Packham, David Wade at UNITY, Ella Dorley-Brown at UNITY, Kirsty Raynor at STYLIST and Lisa Swain at STYLIST
Ford Fiesta: Stylist 24 Hour Issue by Mindshare; Ben Maslen
GM: Vauxhall Adam: Cosmopolitan Ultimate Woman of The Year by Carat; Simon Mayfield, Barney Price, Laurel Tennison and Jessica Evans
John Lewis: Beautiful Partnership by MGOMD; Laura Keogh and Sophie Barbieri
Kopparberg UK: Eklectik Magazine by GoodStuff; Sam Drake and Sam Fowler
Remington by MGOMD; Harpreet Jandu, Josh Chi and Lin Sze Teh
Sainsbury's: Live Well For Less by PHD; Holly David and Maxine Petty
Universal Pictures: The Hooligan Factory and Viz by Mediacom; Phil Jameson and Matthew Day
Windows Phone with NME by UM London; Rory Behrman and Nick Heales, Neil McSteen at Time Inc. UK Ltd
Xbox & Future Publishing by UM London; Rory Behrman, Dan Putland, Neil Peace and Nick Heales
Goodstuff & Bauer: Lifetime Campaign by GoodStuff and Bauer Media; Lucy Banks at Bauer Media and Tom Darlington from GoodStuff
O2 GoThinkBig by Bauer Media, Zenith and O2; Lucy Banks at Bauer Media, Zenith and O2

Best Use of Print
Ford Fiesta: Stylist 24 Hour Issue by Mindshare; Ben Maslen
GSK: Night Nurse: Hidden London by Mediacom; Emma Brogden and Katie Lewis
GSK: Pirinaise by Mediacom; Emma Brogden
Kellogg's All-Bran and Hearst (Red and Good Housekeeping Partnership) by Carat; Christina Qazi and Josh Jalloul
Kopparberg UK: Eklectik Magazine by GoodStuff; Sam Drake and Sam Fowler
Mira Showers: Home Improvement by Vizeum; Joe Chapman, Lydia Mulkeen and Sam Hughes
Panasonic FZ200: "Hobbyist" by Vizeum; Lydia Mulkeen, Joe Chapman and James Cross
SONY Mobile Xperia Z1 Compact: Launch by Mediacom; Gemma Jebb
Tesco General Merchandise Relaunch by Initiative; Jon Hill, Simon Smith and Dan De Costa
Unilever: Stork Easter Baking by Mindshare; Heather Williams
P&G: Prestige ESCADA Fragrances and Hello Magazine by Hello and SMV Group; Laura Phillips at Hello and Victoria Flouri at SMV Group

Best Use of Social Media
ASICS: Target 26.2 Campaign by Hearst Rodale and ASICS; Andrea Sullivan at Hearst Rodale, Gemma Frostick at Hearst Rodale and Cathy McGinnis at ASICS
Cisco by OMD; Michelle Sarpong and Sarah Jenkins
Clinique Healthy Start by M2M; Karoline Moore
Ford Fiesta: Stylist 24 Hour Issue by Mindshare; Ben Maslen
GM: Vauxhall Adam: Cosmopolitan Ultimate Woman of The Year by Carat; Simon Mayfield, Barney Price, Laurel Tennison and Jessica Evans
GSK: Night Nurse: Hidden London by Mediacom; Emma Brogden and Katie Lewis
Windows Phone with NME by UM London; Rory Behrman and Nick Heales, Neil McSteen at Time Inc. UK Ltd

Best Use of Content
Audible: Your Perfect Running Partner by Initiative Media; Leah Annett, Steve Hare, Jack Winter and Deborah McKay
Cannon Pixma: Let's Get Physical by PHD; Emma Callaghan, Liam Doyle, Matt Baker, Adam Harris at Time Out, Paul Brett at Time Out, Sarah Dawson at Time Out, Nick Russell at Global and Natasha Hampson at Global
Cisco by OMD; Michelle Sarpong and Sarah Jenkins
Dunlop: Pure Driving Experiences by Mediacom and Haymarket Motoring; Matt Holiday, Charlotte Goddard and Haymarket Motoring Team
Ford Fiesta: Stylist 24 Hour Issue by Mindshare; Ben Maslen
Kerry Foods: Pure by Vizeum; Joe Chapman, Lydia Mulkeen and Sam Hughes
Kopparberg UK: Eklectik Magazine by GoodStuff; Sam Drake and Sam Fowler
Sky Movies: Movie Buffs by Mediacom; Emily Woolins and Tim Lawrence
Universal Pictures: The Hooligan Factory and Viz by Mediacom; Phil Jameson and Matthew Day
Volkswagen Value: Well Worth It by Mediacom; Anna Cheetham, Vicky Wallace, Tom Planer, David Toussaint and Jeremy Bock
Xbox & Future Publishing by UM London; Rory Behrman, Dan Putland, Neil Peace and Nick Heales