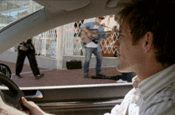 MediaCom has handled VW's offline media planning and buying for more than ten years. The Omnicom-owned Tribal DDB's sister agency, DDB London, holds the car giant's advertising account.

A VW spokeswoman said: "While Tribal was doing a good job, MediaCom could offer a streamlined process as it already buys our traditional media and can therefore add extra utility.

"VW will be able to benefit from the buying power of Group M," she added.

In February this year, VW launched a multimillion-pound web portal, created by Tribal DDB.

The overhaul was aimed at providing customers with the "most lifelike" car-buying experience on the internet and repositioning the site as a state-of-the-art online showroom for potential customers.