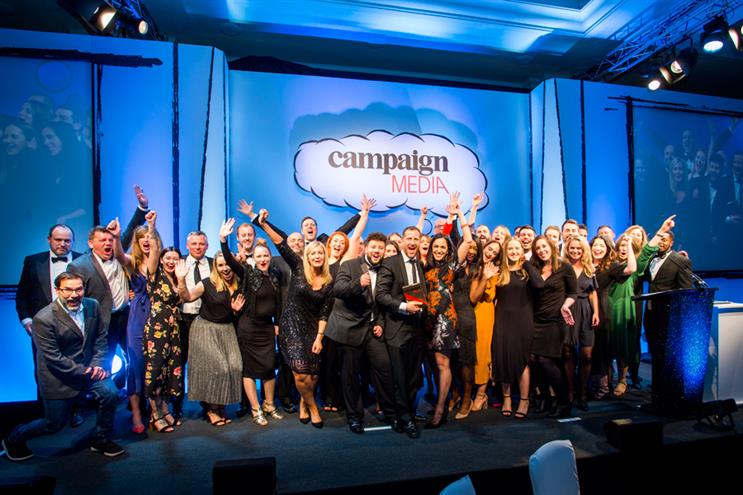 MediaCom took home seven prizes, including the most awarded agency gong, at the awards at the Park Lane Hilton in London.
The WPP agency won the Grand Prix for Campaign of the Year as well as Best Creative Idea and Best Media Partnership for Cancer Research: Inside the Human Body, a live broadcast of a colonoscopy operation on Channel 4.
PHD was also a big winner, collecting four awards, including the Grand Prix for Agency Team of the Year for its specialist team, Discovery@PHD, which helps clients with "rhythms" media planning.
The PHD team beat Bountiful Cow, Brainlabs, Essence, Merkle-Periscopix and the7stars after the six shortlisted agency teams each presented to the judges.
Primesight took the Grand Prix for Commercial Team of the Year after beating Channel 4, which was highly commended, Clear Channel, Digital Cinema Media, ESI Media and Guardian News & Media following a day of presentations to the judges.
Channel 4 performed strongly in many categories. The broadcaster featured in the two of the most awarded pieces of work, Cancer Research: Inside the Human Body and The Lego Batman Movie: Continuity Bat, and its own advertising to promote its Paralympics coverage was also recognised.
Andrew Shebbeare, co-founder and chief product officer of Essence, was chair of judges and more than 40 industry leaders from agencies, media owners and other media companies took part in the judging.
Campaign refreshed the Campaign Media Awards this year to place a greater importance on ideas, innovation and strategic thinking.
To reflect the fast-changing media marketplace there were new categories including customer relationship management, experiential, product innovation, content and social.
Facebook won the CRM and Media Award and Google picked up the media owner Product Innovation prize.
Shebbeare said: "I am delighted to see these awards recognising the shifts in our eco-system and open up to new participants by widening the definition of award-worthy media."
For more details on each of the winning entries, go to the Campaign Media Awards hub

Product sector categories
Data and CRM categories
Content categories
Insight and innovation categories
International
Best of the best