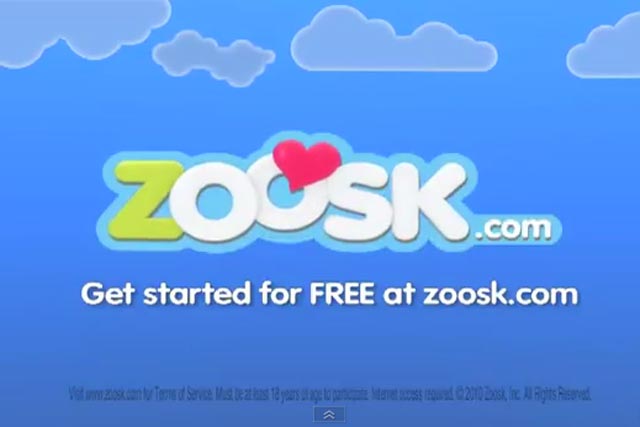 The account will be run by MediaCom International and will include nine markets across the Europe, Middle East and Africa region, and Asia Pacific.
Activity for the brand will be mainly television-based, with Zoosk estimated to spend £2m in the UK.
The activity in the UK is the first time the Zoosk brand has been seen outside the US and Canada, where the dating service has based most of its advertising until now.
Jeff Titterton, vice-president of marketing for Zoosk, said: "We chose MediaCom due to their clear understanding of our objectives, through response to our initial briefing, and their global reach."
Gavin Duke, head of international at MediaCom, said: "Zoosk has a fantastic opportunity to replicate their successful business model on a global basis and we are delighted to support them in this plan."
Originally founded in San Francisco in 2007, Zoosk now has more than 50 million users from more than 60 countries around the world. Zoosk is currently offered in 25 languages and has a range of membership levels.
Creative work will be provided by fellow WPP group company, Ogilvy Action based in Atlanta, US.