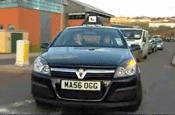 The business involves direct response advertising for the organisation's Instructor College and Red Driving School brands.
The account will be headed up by MediaCom Edinburgh's associate director Tony Jervis.
Managing director for MediaCom Edinburgh Euan Jarvie said: "LVG's business is a perfect fit with ours in terms of experience, forward thinking and genuine passion for DR."
Chris Hewitt, head of marketing for LVG, said: "With the move to MediaCom we were looking for a step-change in media expertise and performance.
MediaCom have demonstrated their ability and desire to deliver this and we look forward to a long and mutually beneficial relationship with them."