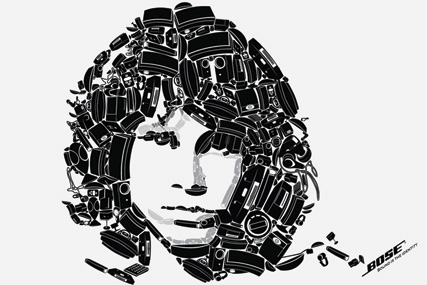 The incumbent held on to the business after a shoot-out with ZenithOptimedia. Carat was also involved earlier on in the pitch process.
The review, which included the £7 million UK media business, also covered Germany, Austria, Switzerland, France, Belgium, the Netherlands, Italy and Scandinavia.
Direct MediaCom, the WPP agency's direct media arm, lured the account away from the previous incumbent of ten years, Tri-Direct, in 2007 after a head-to-head with Carat.
Bose, which produces high-end products such as home cinema, music and loudspeaker systems, has recently used advertising to support its Wave music and its SoundDock MP3 systems.
Its UK spend is mostly split between direct marketing and press ads, according to Nielsen, with the remainder spent on radio, TV, outdoor and online.