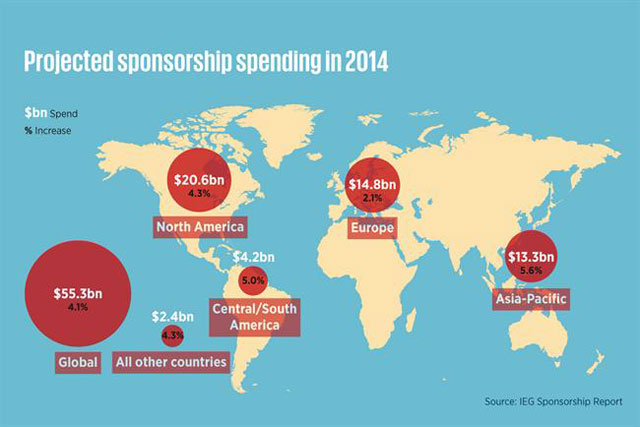 Mediacom Sport's four proprietary tools are designed to raise the level of accountability applied to sponsorship, and to help clients calculate and measure return on investment, the agency says.
Campaign revealed the plans to launch the tools earlier in the year, but the precise details have now been confirmed.
The tools include a 'Connected Sponsorship Selector ' which identifies sponsorship opportunities most closely aligned with a client's brand objectives, and a 'Connected Sponsorship Evaluator', which calculates the "true value of the marketing benefits provided by a sponsorship package" by using an algorithm.
A 'Connected Sponsorship Factor' tool provides a single figure index for the overall return of investment for the sponsorship, taking into account factors such as strategic strength and the price.
Finally, the 'Connected Sponsorship Impact' tool offers econometric analysis after a sponsorship has been executed.
They have been developed by a team across MediaCom, led by Mediacom Sport. The agency also worked with sponsorship expert Alastair Macdonald.
The tools are being used by launch partners in the UK, including Audi, Subway, Skoda and Green Flag, and are now being rolled out across the agency's global clients.
James Hough, managing director of MediaCom Sport UK, said: "As brands now recognise sponsorship as a legitimate marketing investment, it has become increasingly important to provide a more sophisticated quality of analysis.
"This is what both brands and rights holders have always wanted – a new level of credibility and accountability for assessing sponsorship value and impact.
"The reaction of our clients to these tools has been 100 per cent positive, which for me is a great score by the most appropriate metric."