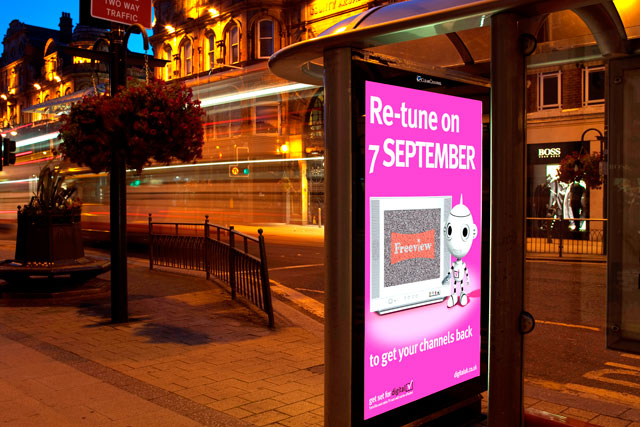 The awards, in association with Brand Republic Group and Campaign, also saw the MediaCom and Digital UK campaign win the Best Use of Outdoor in a Multimedia Campaign award.
The outdoor specialist Posterscope took awards in three separate categories for KFC, Camelot and McDonald's.
MPG Media Contacts and Posterscope won for their work for Camelot in Best Use of Digital.
OMD UK and Posterscope won in Best Use of Multiple Formats for McDonald's, while Walker Media and Posterscope triumphed in the Best Use of Continuity for KFC.
Mindshare, Grand Visual, Kinetic and Mind's Eye landed the Best Use of Innovation award for their Lynx work.
Matthew Dearden, the chief executive of Clear Channel UK and one of the judges, said: "We have seen a step change in the use of out-of-home media, with technology and innovation enabling agencies to rethink their approach to campaign planning."
Each winner landed a £1,000 prize. In addition, the planner at MediaCom won a luxury holiday and £30,000 of advertising space on Clear Channel's Pinnacle or Digital networks for Digital UK.
For the full list of winning and commended entries, visit www.clearchannel.co.uk/planningawards.