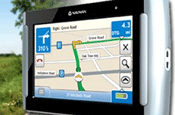 Mediacom won the £10.5 million pan-European media account for Mitac's Mio brand after a four-way pitch against PHD, Universal McCann and incumbent ZenithOptimedia.
The agency already handles media for the Navman brand in the UK.
Colin Holloway, the marketing communications director at Mio/Navman, said: "The strength of the team as well as clarity and power of the strategy was a clear differentiator in deciding on Mediacom as our agency partner moving forward."
Gavin Duke, a managing partner in Mediacom UK's international unit, which will lead the account, said: "GPS devices and services are about to explode across Europe and we are delighted to have expanded our cooperation with a leading brand in this field."
In November, Navman launched an extensive media campaign to promote its new range of S-Series sat nav devices, including its first ever television campaign.