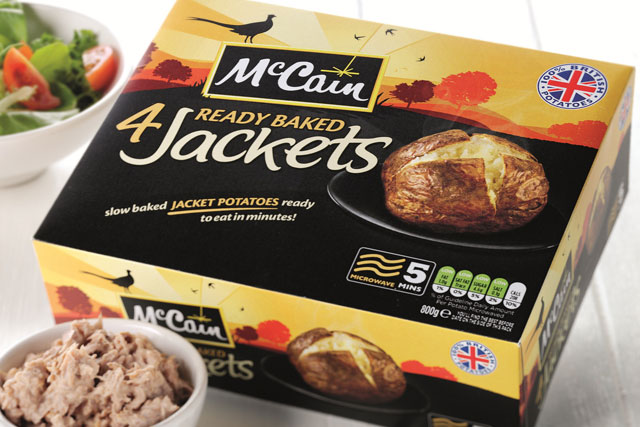 The agency, which has worked with the frozen food giant in Germany since 2005, will now also provide media services in Belgium, France, Italy, Poland, Russia and Spain. It is believed that Carat was the incumbent in France. PHD's position as the UK incumbent is unaffected.

The win follows MediaCom's other successful pan-European consolidation this year in which it retained the Goodyear Dunlop pan-European business in October.

MediaCom teams will start working on the business from 1 January, with all six new countries transferred from their previous agency by the end of Q1 2013.
Barbara Galli, European marketing director for retail at McCain, said: "We would like to thank our previous media partners and are now looking forward to working with MediaCom on our new communications journey. MediaCom's competence and professionalism will be a key driver for brand growth and establishing a better relationship with our consumers.

"MediaCom share our values and goals, and we see them as a sound partner to help us face the challenges of a continuously evolving media landscape.
Nick Lawson, chief executive of MediaCom EMEA, said: "We're delighted to be working with a world famous brand like McCain. Our German team have clearly demonstrated the MediaCom advantage and our teams in all six new markets will be working hard to ensure that we provide the same level of strategic insight and efficient buying."
In October, MediaCom won the media business of Arriva in a competitive pitch.

Follow @nickbatten2