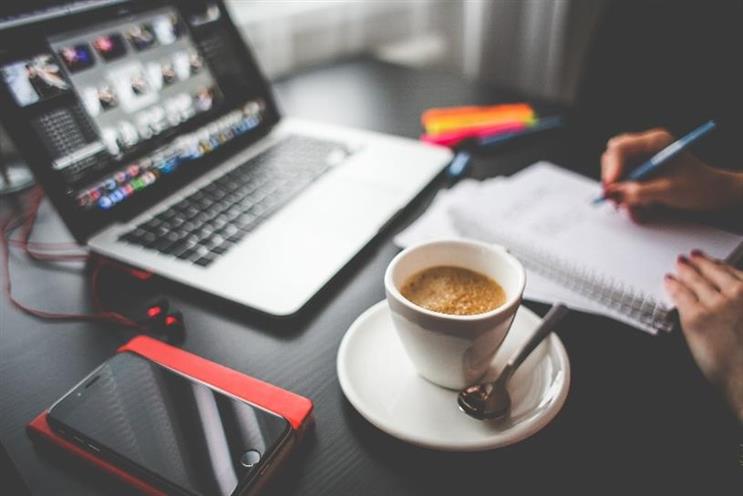 More than two-fifths of UK employees feel they don't have a good balance between their work and personal lives, according to research conducted by global management consultancy Hay Group, and only half believe that their employer is sensitive to their need to balance home and work.
For over a decade, when discussing these issues, the buzzword for businesses across the UK has been "work-life balance". Personally, I think this terminology is outdated. Today, people want more from life. Lives are increasingly being defined by experiences whether that's as part of a career, a hobby or a personal relationship.
As business leaders, we want to create a truly engaged workforce. In order to do this we need to adapt to this change of pace and cultivate a life blend amongst our employees. As a parent myself, I'm aware that juggling family, a career and a social life can be tricky.
So, we are introducing Project Blend to MediaCom, a talent management initiative that will help the company move away from the media industry's traditional approach to ways of working.
Rather than focusing on the amount of hours our employees spend at their desk, Project Blend means we can improve a workplace culture that measures success based on its employees' output and delivery of great work.
I have to give credit to my team and particularly Anna Berry, one of our Business Directors at MediaCom, who introduced the idea to us.
Over the past few months we beta tested the initiative with a group of senior leaders at MediaCom who are also mothers and fathers. We are working with Anna Rasmussen, the founder of Open Blend Method to support Project Blend.
Open Blend Method enables these leaders and parents to open conversations with their line managers about their life "blend".
The tool allows workers to define which elements of their life, including aspects of work and career, mean the most to them and how they currently rate their happiness in each area.
Along with their line manager, they then use the tool to talk through what "good" looks like, where they are now, what challenges they're facing and how they can improve their happiness scores at work.
The beta testing proved so successful that it has now been rolled out to the wider MediaCom population in recognition that it isn't just parents who have a need to find the right blend in life. People can be high achievers in their work while also being great parents, but also carers, or in a band, or semi-pro triathletes.
The feedback so far has been incredible. As a working parent with a wife also in full-time work, Nick Langworthy, an associate director at MediaCom, agreed to take part in the initial beta testing.
He found it difficult to manage the school and nursery runs each day, and was putting pressure on himself to physically be at his desk, despite the daily problems that come with kids and a long commute.
He told me, "Project Blend enabled me to look at my situation differently. It meant I could communicate my reality on situations without it feeling like an appraisal or a counselling session. All areas are open to discussion. It's a very non-judgemental process."
More recently, Trace Markham, Planning Manager who works on the Sky account as well as being a high-performing triathlete, started using Project Blend to develop the best blend that allowed her to succeed in her career while also aiming to qualify for the World Championships in Kona, Hawaii in 2016.
She said: "My training takes between 15 and 20 hours a week. The juggling act required to be successful in both work and sport can be tough, never mind adding in family and friend time. Project Blend is a very exciting program and being a part of it has given me, for the first time, the confidence that my passion in life can be successfully combined with my passion for career success."
This improvement in fulfilment is exactly what we wanted from Project Blend. Research by the University of Warwick shows that happier workers are 12 per cent more productive. A direct result of actively encouraging our staff to be happy, is that they can be completely engaged while at work. For me that means we can increase our overall business effectiveness.
We live in a digital world that is always on, where people don't think twice about checking emails or completing work outside their office hours. Yet most people feel guilty about doing any non-work activity during the day. In this modern world, we need to move away from the rigidity of nine to five hours and stop focussing on office face-time.
I urge other business leaders to trust employees to manage their work and deliver an excellent service for their clients, without asking them to compromise on other important aspects of their life in doing so.
We should be more flexible about when and where people work so that people can achieve their different responsibilities and aspirations in life, including career development.
My other takeaway for this entire experience is to listen to your employees, no matter what role they play in your company. Empower them to speak up when they have ideas. You never know, it could just transform your business.
Josh Krichefski is the chief operating officer at MediaCom