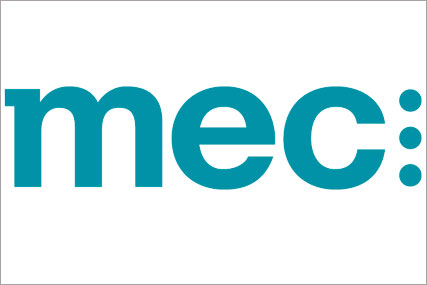 The agency, in a statement to the media industry, said: "You will be pleased to hear that you will no longer be expected to remember that colon, as Mediaedge:cia has been officially renamed MEC with immediate effect.
"Following the agency's success over the past few years, the time is right for Mediaedge:cia to tick one more thing off the list – its name."
The move has come after the company has increasingly been referred to by both employees and the industry in general, as the acronym MEC.
Cormac Loughran, business development director for MEC, said the change came from a desire for "brand consistency" and that the name MEC had become "shorthand for the business". He added that the name Mediaedge:cia was "a hangover from its roots of when the two companies Mediaedge and CIA merged nine years ago."
Loughran said the agency was keen to position itself as a brand with one universal name and that "from now on we will be using MEC formally".
MEC is owned by WPP Group and was formed at the end of 2001 from the merger of media agencies The Media Edge and Chris Ingram Associates (CIA).
Clients include Orange, Paramount, Sony Ericsson and Wrigley's.
The agency is also part of Group M along with sister media agencies MediaCom, Mindshare and Maxus.
It has 4,400 employees in 84 countries.
MEC, which is headed in the UK by chief executive Tom George, is currently Media Week's Agency of the Year and is shortlisted for this year's title, following a series of new business wins, including the media accounts for Lloyds TSB and Orange and the retention of Danone and Lions Gate.