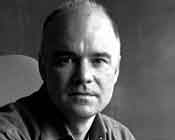 The assignment, which excludes Japan, follows a four-month pitch which also involved OMD and Starcom, the principle incumbent.
MEC will be responsible for handling Sony's electronics business in mainland China, Hong Kong, Indonesia, Malaysia, the Philippines, Singapore, Taiwan, Thailand and Vietnam.
The appointment complements the global media planning and buying for Sony Ericsson which MEC already handles.
Andrew House, Sony Corporation's chief marketing officer, cited MEC's "combination of buying power and regional strategies" as the reason for its choice.
Charles Courtier, MEC's chairman, said: "We're confident our tools, strategic insight and unrivalled local network will help Sony maximize their business in this important region."