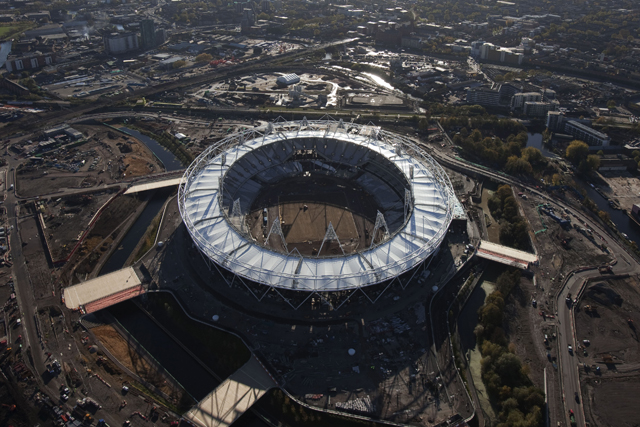 The tender was awarded to MediaEquals by the London Organising Committee of the Olympic Games (Locog) after a competitive pitch against unknown parties.
Since Nike ambushed the 1996 Olympic Games in Atlanta to the disadvantage of its rival, and official sponsor, Adidas, under the terms of Olympic Games all outdoor media owners must agree to offer their inventory to official sponsors first.
Andrew Oldham, former chief operating officer of CBS Outdoor, has worked with LOCOG as a consultant since June 2009
and is responsible for the option agreements which cover the majority of Games-related outdoor media space.
Premium outdoor space for the 12 weeks from Monday 25 June 2012 will be made available to sponsors through the MediaEquals designed marketplace in April and May 2011.
All relevant outdoor space has been divided into one of four categories. 'Vicinity' sites, those in the immediate vicinity of Olympic venues, are only available to official Olympic sponsors.
The vicinity sites will be offered to highest bidder among the global (e.g. Coca Cola) and tier one (e.g. Adidas) sponsors first, with any unsold inventory then offered to the highest bidder from sponsors in tier two (e.g. Cadbury) or tier three (e.g. Holiday Inn).
Spectacular sites, such as the JCDecaux, Clear Channel and Ocean sites on the M4, will be auctioned off to global and tier one sponsors, followed by tiers two and three; and then offered to the wider market.
Premium packages and general distribution packages will be sold at fixed rates for the eight week period from 16 July 2012. Packages will also be offered initially to sponsors and then to non-sponsors.
Gideon Adey, business development UK at WPP out of home specialist Kinetic Worldwide, said Kinetic is already speaking to its sponsor, and non sponsor, clients about how best to take advantage of the Games.
Adey said: "The Olympics is an out of home event but London 2012 will be even more so as they are making everyone travel by public transport. The buzz in London will be amazing and out of home has an important part to play.
"If advertisers want to benefit from the electricity surrounding the games they need to start thinking and planning now. If clients are open to trading in a new way they will make the most of the auction and this opportunity."
Alongside Adidas London 2012 tier-one domestic partners include British Airways, BP, BT, EDF Energy, Lloyds TSB and Nortel. Tier-two partners include Deloitte and Cadbury and tier three include John Lewis and Next.
Global partners for the 2012 Games also include McDonald's, Samsung and Visa and
Sainsbury's is the official partner of the Paralympic Games
.
A spokesman for Locog declined to comment.