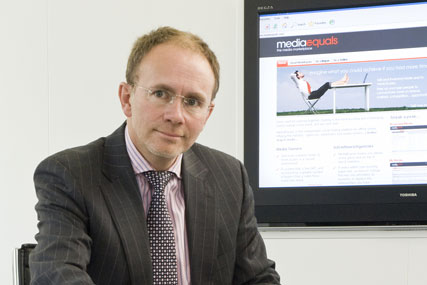 Four new non-executive directors will be investing in the company, which launched its ad trading platform last year, including Internet Advertising Bureau chairman Eyre and the former president of Publicis Groupe SAMS Worldwide, John Farrell. I-Level co-founder Walmsley is investing in and advising the firm.
MediaEquals allows media owners to detail their ad inventory on its system, including price and positioning. Media agencies and advertisers can then log on and purchase ad space or even bid against rivals for ad spots.
Former IKEA chief financial officer Hannu Ryopponen and Ian McLennan, former global equity strategist for hedge fund Brevan Howard, complete the new hires.
Farrell, ex-global chief executive of DMB&B, will join MediaEquals as non-executive chairman. He will be instrumental in advising and guiding the board and expanding globally.
He said: "It's a business and platform with enormous global potential. The technology could transform the media industry."
IAB chairman and former ITV chief executive Eyre will join the board as non-executive director. He will be joined by Walmsley, who will advise the board as well as developing its technology, focusing on online media opportunities.
Martin Banbury, executive chairman, MediaEquals, said the business would next be focusing on launching a platform for media owners to trade online inventory.
Currently, MediaEquals operates only a press and magazines trading platform.
He said: "These people have the background to help understand media owners and agencies' needs and have access to colleagues and friends who can increase the quality."