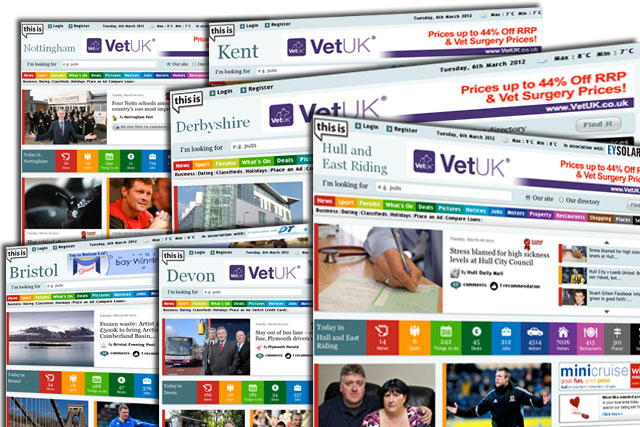 Under the move, Mediaforce's remit will shift from responsibility for print/digital package sales, to just premium display sales across the ThisIs Network of sites.
The deal includes associated verticals and the newly launched hyper-local network LocalPeople and is effective immediately.
The appointment follows Northcliffe Media, home to 113 regional newspapers, forging a joint partnership with Trinity Mirror's Regionals sales house, AMRA, to create a commercial proposition towards the end of last year.
The move was expected to bring an end to Northcliffe's relationship with third-party sales house Mediaforce, which it has held since January 2009, but the company has maintained a grip on the business with this latest deal.
Lee Williams, general manager of Northcliffe Digital, said: "It was a straightforward decision to expand Mediaforce's remit in monetising our growing display proposition, due to the excellent job they have done in growing revenues to date, and the fact that they already act as exclusive representative for over half of the local and regional media marketplace."
The annual online sales revenues of the Northcliffe business is believed to represent around £1m, although Mediaforce declined to comment.
At regional level, print sales still represent the lion's share of revenue, believed to be in the region of 90% last year.
A spokesperson for Mediaforce refused to speculate on the value or revenue split of the Northcliffe's print and digital properties, but stressed online represented an "exciting growth area" in 2012.
Northcliffe Digital's sites will be sold alongside other regional publishers in the UK and Ireland within Mediaforce's digital portfolio, including Johnston Press, DC Thomson, Iliffe News and Media and Independent News and Media.
Follow Arif Durrani on Twitter: @DurraniMix