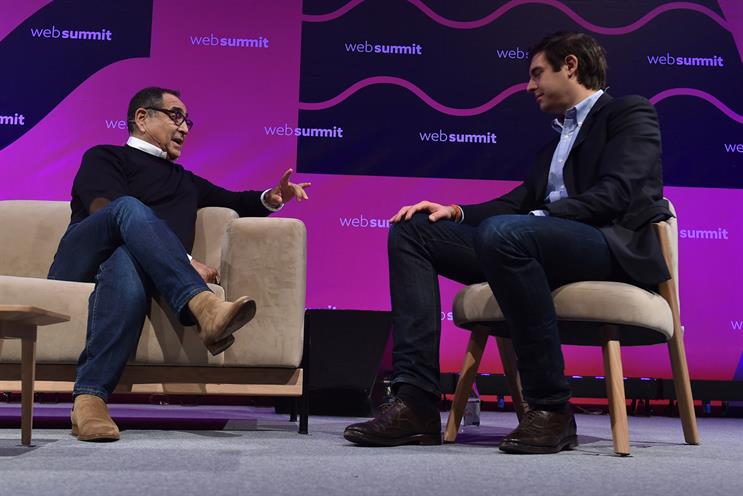 "I might not agree with the message, but he is the best marketer. One year ago, we had an election that was won OTT and on a skinny bundle," Kassan said.
He then went on to explain that these terms are used by US-cable companies. OTT (over-the-top) is a box that went over regular cable boxes, and "skinny bundles" are packages that let consumers opt for the 10 favourite channels instead of 5,000 you don't need.
"Trump went direct to the consumer and he campaigned on just three things people really cared about.That was how an election was won," he said. "I take this as an analogy for marketing campaigns, full stop."
During the on-stage interview at Web Summit, Kassan also told Forbes Media senior editor, Steven Bertoni that setting Trump aside, a company he believes is really doing very well in marketing is Unilever.
"Full disclaimer, Unilever is a company I've worked with since I started Medialink. But it is a company that has found a way to be a traditional CPG company while using the most advanced marketing messaging while keeping sustainability at its core. If you can tick those boxes, you are breathing rarified air," Kassan said.
Convergence and the disintermediation of the creative agencies
Kassan still stands by his Cannes prediction that by June next year, one of the traditional ad holding companies will be owned by a traditional management consultancy.
"I don't mean this pejoratively, but you have barbarians at the gate. The management consultancies have put tremendous investment in legacy infrastructure and their organisations and they have the agility to change," Kassan said.
Microsoft is a great example of this in action, he said. Its chief executive, Satya Nadella, talks about "performing while transforming".
"Changing the tires while the car is running if you will. That is a mandatory ability today. There is no industry that can afford to be moribund, but particularly at this intersection of marketing, media and technology, if you can't perform while you transform you're going to be in administration sooner rather than later," he said.
The players losing out the most in this drive for convergence among the ad holding companies, management consultancies and tech giants, are the creatives, Kassan observed.
"Everyone thought that the first hit would be the media side, but it's the creative side. We can see this playing out in real-time at conferences around the world. Everyone's trying to compete for the same affection and mindshare," he said. "A collision is going to happen before there is a convergence."
Five years into the future
Seven years ago, a chief executive for a very large consumer company asked Kassan, at a conference, if he really needed to worry about social media.
"Seven years ago, that was an interesting question. Today it's silly. An interesting question today that will be silly in five years time or so is the question around the onslaught of AI and what it's going to do," he mused.
Companies need to ask themselves, what does the organisation need to look like. What does the talent look like? Marketing has huge opportunities for efficiencies gained by using machine learning, so the talent that it keeps had better be able to "walk and chew gum", Kassan said. "You have to be able to do both."