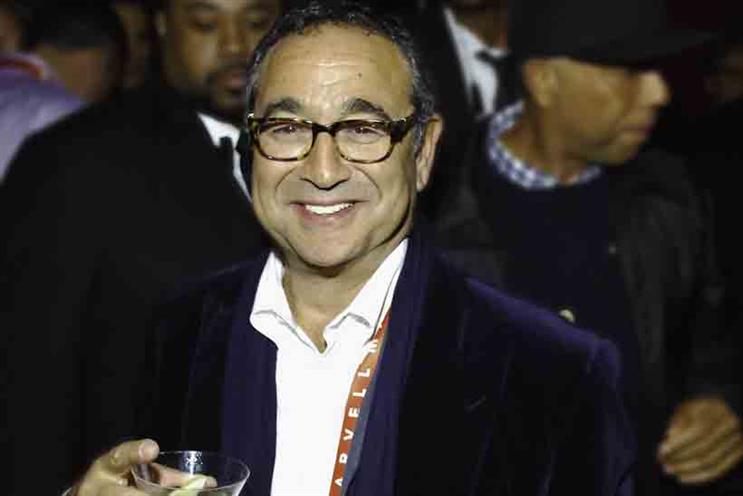 Michael Kassan has built his media advisory business, MediaLink, by being "in the room" when deals are done. He likes to quote a lyric from his favourite Broadway show, Hamilton, when three of America's founding fathers meet to thrash out a secret deal. "No-one else was in the room where it happened," the song goes.
Kassan has adopted it as his company's theme tune. "MediaLink has been fortunate enough to be in many, many, many of the rooms where it happened," says the man who has run some of the biggest recent media pitches, including AT&T's $4bn review and 21st Century Fox's $1bn process.
Puck predicting
Being in the room gives MediaLink the inside track on the latest industry thinking and how the marketplace is changing, he explains. "To take a US ice-hockey example, Wayne Gretzky famously said his theory about the way to win a game is to see where the puck is going [rather than chasing where the puck already is]," Kassan, who grew up in Brooklyn and was raised in Los Angeles, says. "One of our advantages of 'being in the room' is we know where the puck is going."
What's more, it is an environment that has become "fraught with chaos and disruption" because of technological change, so clients need more advice, he says: "That chaos has bred enormous opportunity [for MediaLink]."
It is part of the reason why there has been a glut of media reviews – "what people characterise as a Mediapalooza, a Mediageddon" – as advertisers struggle with disruption, Kassan says. And "MediaLink has found itself able to represent multiple sides of the equation", he explains, referring to how brands, agencies and media owners are all clients.
No wonder there is a mystique that surrounds Kassan, a former executive at Interpublic with a colourful past. The former tax lawyer had his legal licence temporarily suspended in California in the 1990s in a row over the payment of expenses.
He is "probably the best-connected man in our business", according to Mike Cooper, global chief executive of PHD. Or as Steve Allan, global chief executive of MediaCom, says: "He's got a direct line to the chief executives of major advertisers, agency holding companies, media owners and technology companies."
MediaLink is a lucrative business, advising clients on advertising reviews, headhunting and broader strategic thinking such as digital transformation, plus there are the glitzy parties that Kassan, the chairman and chief executive, throws at Cannes Lions and CES in Las Vegas. He likes to fly by private jet, according to one source.
MediaLink made $14m profit on turnover of $54m last year. Now Kassan has sold it to Ascential, the British owner of Cannes Lions, for an initial cash payment of $69m. But that could rise to as much as $207m if he and senior management hit "stretching" targets in their earn-out by 2021. He has committed to stay for at least four years.
The guy who owned Cannes Lions
The rationale for the deal is that Ascential can help MediaLink to expand globally – Kassan's operation currently has 120 staff in New York, Los Angeles, San Francisco and Chicago – while MediaLink can give Ascential better access to boardrooms and cross-sell other business information services.
Kassan says he has "a nice anecdote" to explain how he met Duncan Painter, chief executive of Ascential. Their "first date", as Kassan puts it, was at a party thrown by "our friend" Joanna Coles from Cosmopolitan publisher Hearst and Snapchat founder Evan Spiegel at Cannes Lions two years ago.
Painter was introduced as "the guy who owned Cannes Lions", prompting Kassan's friends at the party to joke to the MediaLink boss: "Jeez, I thought you owned the Cannes Lions", because he has been such a visible presence at the ad festival.
MediaLink has worked with Cannes Lions' clients at the festival since 2011 but the businesses will stay separate to avoid potential conflicts of interest, Painter says.
He has a direct line to the CEOs of major advertisers, agency holding companies, media owners and technology companies
One of Kassan's first objectives is to use Ascential's global scale to expand his business to London and Hong Kong. (Campaign publisher Haymarket has a joint venture with Ascential on the Spikes awards in Asia.)
Industry observers say the fact that MediaLink has not expanded outside the US until now is a surprise, but Kassan has considered acquisitions.
Campaign understands that MediaLink has previously approached London recruitment consultancies The Lighthouse Company and Grace Blue, as well as Oystercatchers, the intermediary that was bought by Centaur Media in September last year.
Kassan declines to confirm making any takeover approaches but says he is "interested in finding like-minded entities".
In mixed regard
Recruitment is a large part of MediaLink's business and Kassan is focusing on top-level board roles too. "We believe genuinely that there is a void in the boardroom of people with marketing backgrounds, particularly those who have embraced the digital transformation that every company has to go through," he says.
Industry players regard Kassan with a mixture of admiration and wariness because "he has fingers in so many pies", as one rival puts it. A typical comment is from a media owner who is happy to pay MediaLink a regular retainer, saying: "I feel it's better to have him onside." Some of his biggest clients are said to pay monthly fees stretching into many hundreds of thousands of dollars.
Cooper is a Kassan fan: "I only have good things to say about Michael on the record or off the record. People say MediaLink is like a mafia, but that's actually a compliment because he's so good at it."
Allan says: "Michael is a brilliant relationship builder who earns trust quickly because he is someone who also cares. When on the odd occasion I've introduced someone to Michael, I know that they are going to ring me a few days later to tell me about their new best friend. That's a talent."
If Kassan is so important to his company's success, then that might leave Ascential's shareholders with a lingering question. As one person who knows MediaLink well says: "What are you acquiring here apart from Michael's address book?"
Painter is confident that Kassan's 120-strong team will "strengthen" Ascential's existing "board-level relationships" with clients and "significantly" accelerate growth over the coming years. "What this gives us," Painter says of the acquisition, "is the ability to leverage that supply of information we give to these organisations [clients] and, through MediaLink, really help them to execute to a much higher standard."
Kassan, the showman, has a more colourful way of explaining his global ambition. "Our real hope is we start an intergalactic business," he says.