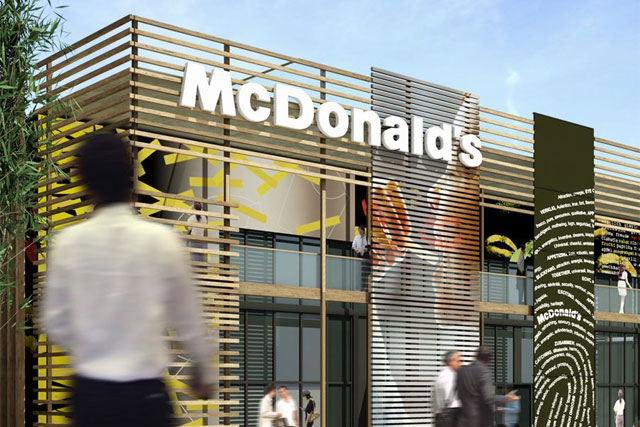 In a front page interview with The Observer, Professor Terrence Stephenson, the vice-president of The Academy of Medical Royal Colleges compared some food companies to tobacco companies, which sought to delay crackdowns on their products.
The Academy is an umbrella organisation for medical royal colleges, including the Royal College of Paediatrics and Child Health, and represents 200,000 health professionals.
It is calling for a variety of measures to restrict food and drinks marketing, including forbidding the use of celebrities and cartoon figures to promote unhealthy food and drink to children.
Stephenson spoke out to mark the Academy's launch of a six-month investigation into the causes and effects of obesity, which will produce recommendations in the autumn.
"What can you do about this obesegenic environment we live in? The fact that Coca-Cola and McDonald's are two of the big corproate sponsors of the Olympic Games is most unhelpful," he said.
In a response to the Academy's intervention Coca-Cola claimed that without the support of sponsors "such as Coca-Cola" as many as 170 of the 20 National Olympic Committess would be unable to send athletes to compete.
"As one of the longest, continuous sponsors of the Olympic Movement, we are proud that we are able to use our sponsorship to enable millions of people to experience the Games and believe we have a valid role to play."
"We offer consumers a wide range of drinks and sizes and provide the nutritional information to enable our consumers to make informed choices.
"At London 2012 we will be offering the widest range of drinks we have offered at an Olympic and Paralympic Games and anticipate that over 75% of the drinks that we sell at the Olympics and Paralympics will be water, juice or sugar-free."
A McDonald's spokesperson said: "As a global brand our sponsorship and long-term commitment to the Olympic Games has provided us with the opportunity to develop exciting and impactful programmes for our customers and for our people. The Olympics is the biggest catering operation in the world.

"The International Olympic Committee needs a restaurant partner that can successfully operate at this scale around the world, with the highest levels of food safety and with great customer service.

"There aren't many businesses in the world that could rise to this challenge and do so in any country that the Olympics chooses to visit. McDonald's can and has been doing so, successfully since 1976 and this summer we will feed about 1 in 10 people who visit the park.

"Sponsorship is essential to the successful staging of the Olympics and as a London 2012 sponsor, we are using our catering and customer service expertise to provide high quality British food, and help train the 70,000 volunteers that will be needed to make the Games a success."