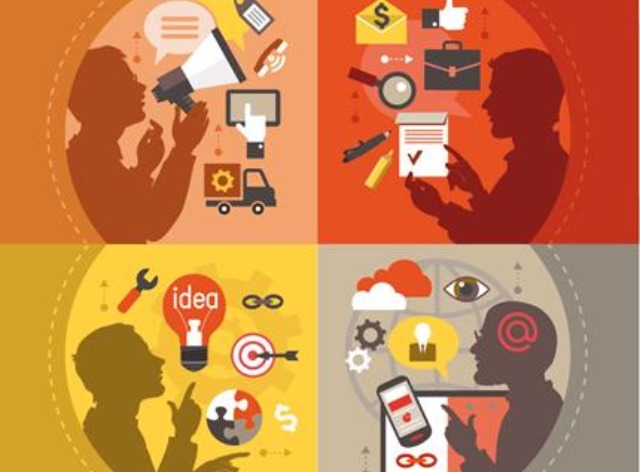 Regardless of how you want to be seen, the reality of your brand equity is in the eye of the beholder, so getting the customer experience right is crucial.
Managing that experience is even more complex in the digital world than previously: there are many more interaction points with customers, many of which are beyond the marketing function's control.
Organisations need to work hard to create and sustain motivating customer experiences. As the customer champion within an organisation, marketing is well placed to drive this – but to make it happen there needs to be a change in the roles and capabilities of the marketing function – organising around the customer experience.
A key element of this way of working is the creation and development of '4S Marketers' – a Brand Learning model (discussed by me in the October 2014 issue of Marketing) about setting up different roles and new capabilities:
Scientists collating and analysing patterns of behaviour from data and driving targeted strategies.
Strategists creating aligned category, brand and customer-engagement strategies focused on the customer experience and guided by the brand purpose.
Storybuilders shaping and evolving compelling stories and content to engage both internal and external customers, underpinned by insights from culture and data analysis.
Socialisers socialising new content, ideas and experiences, evolving through continuous, two-way conversations.

In this new way of working, marketers will operate cross-functionally as a 'customer experience engine', with new capabilities in existing marketing roles and some totally new ones. So what are some of the implications?
Brand developers become Strategists and Storybuilders
Brand developers need to shift to playing the dual role of Strategist and Storybuilder, creating aligned category, brand and customer-engagement strategies guided by the brand purpose. The focus needs to be less on management and more on shaping evolving brand stories through continuous dialogue with customers.
For example, Pernod Ricard now describes the responsibility of its brand strategy teams as 'shaping the long-term experience to drive engagement, dialogue, participation and activation'.
Brand activators become Socialisers
Brand activators need to be reframed as 'Socialisers', socialising new experiences and content and then evolving through continuous two-way conversations with customers. Community and conversation-managers will have to engage in ongoing dialogue not only externally, but also internally with brand developers to identify trends from customer conversations and respond with agility.
Equally, traditional roles need to be rethought. For example, retail activation teams need to create customer experiences that fulfil the brand purpose, rather than simply executing promo­tional materials.
Insight comes from Scientists, Storybuilders and Strategists
Data scientists are being recruited by leading organisations across many sectors (look at Microsoft, Starbucks and HSBC), but the new breed will need to be both Scientist and Storybuilder. That means having the skills not only to analyse relationships from big data, but also to synthesise data-driven insights into compelling stories to engage their organisation in delivering integrated customer experiences.
Many marketers have already recognised that they can no longer work the way they used to, and need an approach that combines the importance of data with stories and socialisation to drive the 'customer experience engine'. The 4S model highlights how customer experience is becoming the rallying cry for global organisations wanting to create better customer value and drive growth.