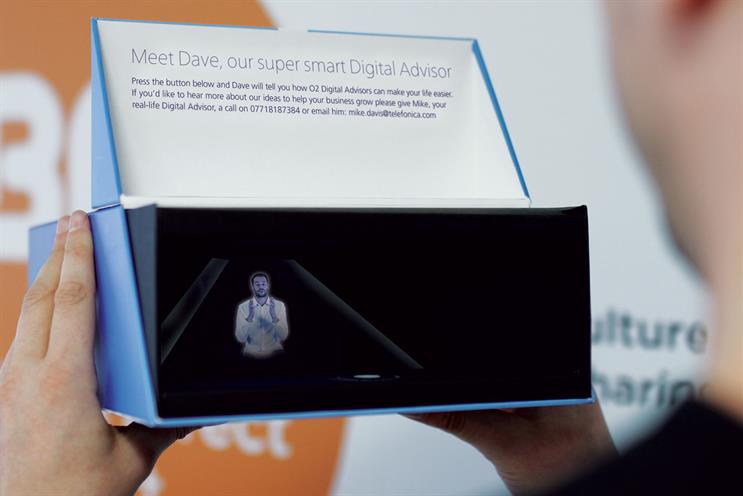 Each of the 50 potential targets will be sent their own holographic digital advisor called Dave, whose personalised message is revealed when they open a box.
MBA created 50 customised scripts in which the holographic advisor speaks to each client personally and tells him or her what O2 can do to help their business.
The campaign continues a broader strategy for O2, which is seeking to inform clients that they are now a complete provider of digital solutions, as well as mobile phones and network coverage.
Stephen Maher, the chief executive of MBA, said: "We are very proud of this personalised holographic campaign. It's a disruptive piece of technology which we think reflects the way O2 Business are so successfully disrupting the market for digital solutions."