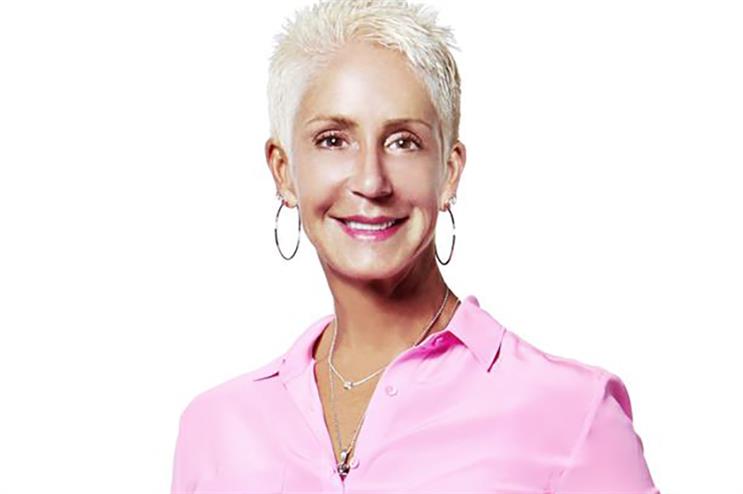 It's not often that a football team gets to play their first game in a new stadium as reigning world champions. But with their appearance in the Super Bowl this Sunday, the Atlanta Falcons could be exactly that when they christen Mercedes-Benz Stadium next season. This stroke of luck wasn't part of Mercedes-Benz USA's original plan to win over Atlanta residents, but for VP of Marketing Drew Slaven, it doesn't hurt the brand's chances in a town where the automaker is planting some serious roots.
The initiative, titled "Take Back Atlanta," began two years ago when Mercedes-Benz moved its American headquarters from Montvale, N.J., to an Atlanta suburb. That same year, the brand bought the naming rights to the Falcons' new stadium, making it the second to bear the Mercedes-Benz name (the other is the Mercedes-Benz Superdome in New Orleans). Now, the automaker has tapped Chicago and Houston-based marketing agency Ten35 (part of minority-owned collective Titanium Worldwide) to connect with African Americans in its new hometown.
To be clear, Slaven doesn't like the term "Take Back Atlanta"—even though the phrase originated from the automaker—because he said, Mercedes-Benz is the best-selling luxury automotive brand in town, so "there's nothing to take back." Although it isn't entirely focused on the African American community, that is a big factor. "In our new home, we want to not simply be No. 1, we really want Atlanta and Mercedes-Benz to go hand-in-hand," Slaven said.
If you haven't heard of Titanium Worldwide or read about Mercedes-Benz's big push into the African American community, it's all part of Titanium CEO Robyn Streisand's plan. She takes a "walk, crawl, run" strategy to business—and her own collective of minority-owned agencies is a testament. Titanium Worldwide soft launched in 2013, but Streisand, an LGBT entrepreneur (and Barbara's second cousin), didn't announce it until last year, because she wanted to "prove the model. Holding companies are watching us."
That model, she said, bloomed from a frustration she encountered after 20 years at her own marketing agency The Mixx. Fortune 500 companies regularly approached for small jobs, she said, but when it came to the big campaigns, the argument was always the same: minority-owned businesses simply didn't have the depth—in talent, money and resources—to do the job. So Streisand interviewed more than 150 agencies across the United States and landed on 17 to form Titanium. "There's no overlap in skill sets," Streisand said proudly. "Everyone has their own lane."
And yet, there's one point of contact and one P&L (while maintaining 17 individual agencies), which was one of the attractions for Mercedes-Benz who had been a client of The Mixx for 10 years. (The other, Slaven said, was authenticity. "When you want to talk to a community, to work with a provider that understands that [community]—that lives that [community]—is really important," he said.) That single point of contact is something agencies are increasingly looking to provide, as witnessed by recent client-centric restructurings from Publicis and Ogilvy.
In 2015, the community that Mercedes-Benz zeroed in on was LGBT. That same year, the U.S. Supreme Court ruled to legalize same-sex marriages, so the timing was no coincidence. Titanium developed a year-long strategy of print and digital advertising, in addition to paid social media and an event at the New York International Auto Show, to deliver 2.2 million digital impressions and 135 percent increase in brand mentions on gay news websites.
Plus, the National Gay Media Association awarded Mercedes-Benz the top honor in its automotive category at its first Ad POP Awards (POP stands for Pride in Online and Print). In the end, Streisand said marketers have thanked her for "getting corporate to wake up and smell the coffee."
"It can't be that you're just advertising at Gay Pride," she said. "You want 100 percent on the HRC Equality Index. One and done at Pride is not enough anymore."
Fast forward to 2017, and Ten35 is implementing Streisand's "walk, crawl, run" strategy to its Take Atlanta Back initiative. Sherman Wright, managing partner and COO of the agency, said the campaign won't be a one-off effort. While it's still in development, Wright said to expect "heavy digital components and an experiential element" that connects personally with the communities of Atlanta.
"What's important to understand is the African American community is not this monolithic community," Wright said, adding that it's important for marketers to understand the nuances. "You look at things such as accomplishments and that values are placed in achievement. Making sure the idea of luxury comes through this idea of achievement" is extremely important to African Americans, so look for Mercedes-Benz and Ten35's work to pay "homage to that journey and the hard work and commitment that goes into it."
If successful, Wright said the carmaker will expand this African American initiative nationwide, taking the minority-owned collective along with them—proving that together, minority-owned agencies can tackle the big jobs.