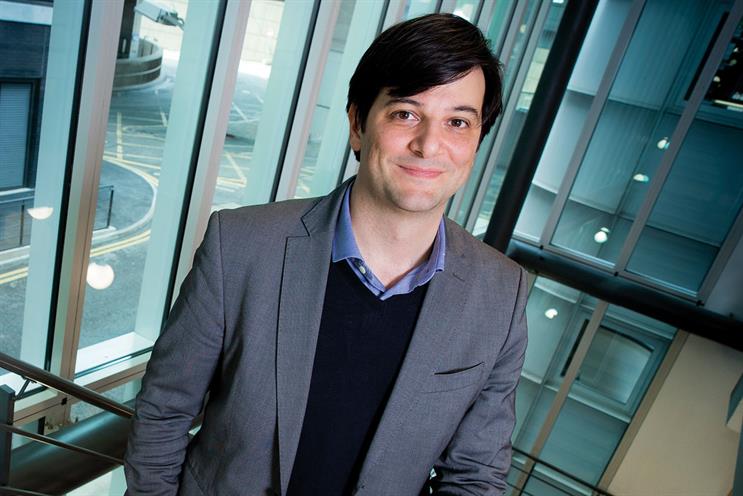 For many of the British delegates at Cannes Lions last year, there is one overriding memory: waking up on Friday 24 June to discover that Britain had voted to leave the European Union.
Twelve months on, the fallout from that decision is already having a profound effect on many of the businesses that traditionally dominate the festival.
Add to this turbulent climate a weakened UK government, a complete lack of clarity on Brexit and a corresponding slump in business confidence, and it's clear that the mood on the Croisette this year could be far from buoyant.
For Jose Papa, who moved over from Ascential's WGSN to become Cannes Lions' managing director in August last year, the event, which starts on Saturday, will not just be his first at the helm. It could mark a fundamental repositioning for the festival.
Headlines have already focused on new rules clamping down not just on glamorous, raucous parties on super-yachts but on who can access the harbour walkways, hotel terraces and some bars.
On the one hand, this looks like pay-to-play protectionism to reduce the number of people who head to Cannes for the networking and the parties but don't pay for a delegate pass. On the other hand, festival owner Ascential is more than ever acutely aware of the need to demonstrate business value to anyone attending – this can no longer be seen as an excess-fuelled jolly.
ROI is a key message this year. For example, Papa reckons a presence at Cannes helped Snap Inc build its business to a successful IPO: "Snap began engaging with us a few years ago and we helped them understand and exploit the value proposition of Cannes. They were able to demonstrate and validate their value to the marketers in Cannes."
There's no doubt that being at the festival can be an obscenely expensive business. Hotel rates are laughably, depressingly excessive. The price of delegate badges, though frozen, remains in the thousands of euros, even for entry-level attendance. The cost of eating out in many restaurants could easily feed a family of four for a week.
Papa says: "The cost of hotels is something we've been tackling for quite some time but we cannot control the business model of the hotels – there's a limit to how much influence we can exert."
As for the rapacious growth of the event, with ever-more presentations, sideshows and awards, Papa is clear that this is not just manageable, it's necessary. "We disagree that Cannes has become too noisy. We need to grow and we need to continuously develop ourselves to ultimately respond to the needs that the industry has – we shouldn't be ashamed of growing," he suggests. "Yes, we are part of a plc; yes, we are driven by shareholder value and value creation. But it is by growing that we can deliver experiences that are better for our community."
There's no doubt that ditching the party image – or at least toning it down – and emphasising the return on delegate investment delivered by the festival's key pillars of celebration, networking, education and inspiration suit the prevailing business mood.
If Papa can properly land the ROI message and speed up the nascent focus on diversity, he could secure a new legacy for the Lions at a time of fundamental change for the industries that support it. But if the festival is to be seen as a facilitator, supporter and nurturer of our industry and avoid being seen as a greedy parasite, then Papa's job has only just begun.
'We must ensure inclusion becomes part of the way we work'
Jonathan Mildenhall, Airbnb's chief marketing officer and this year's Creative Effectiveness jury president, has shone a spotlight on diversity among Lions judges. He puts his concerns to Papa.
JM: Why are we still talking about diversity and inclusion? What needs to be done to move the dial to drive tangible change?
JP: There's an increased understanding now that creativity drives business results and that creativity can't flourish to its full potential without diversity. I think there are two chapters to this story – one is about the talent base in the industry and the other is about the representation of people in the work itself. Both are complex issues.
I did sense a shift in the last 12 months from talk to action around gender. A couple of years ago, this was a hot topic. Today, we talk less about why gender equality might be a good idea and more about what people are actually doing about it, in small ways and big ways. For example, you can get access to great unconscious-bias training online for free – that was unheard of a couple of years ago.
People are sharing online toolkits on this stuff – it's coming from the bottom up. I've seen some incredible work on gender equality in creative agencies. The gender issue is a mainstream management focus now.
I think it helps when the issue is not "just" an industry issue. It needs to be something people become more aware of outside their professional lives.
However, there's work to be done to ensure diversity is considered in all decisions made by those in creative businesses. In some ways, there's a legacy of the way things once were affecting the industry, but we must look ahead and ensure inclusion simply becomes part of the way we work.
I'm excited by the number of discussions and events at this year's festival which deal in practical steps to encourage real change in the industry.
JM: Do you have a personal story of why diversity matters that you would like to share?
JP: I'm from Brazil, and it makes me proud to come from a country which owes so much to its diversity. Our colonial heritage means modern Brazilian culture is infused with African, European and Asian traditions. I'm always surprised that more people don't appreciate how sizeable the Portuguese, Italian, German, Spanish, African, Japanese, Lebanese and Jewish communities in Brazil are. It is this rich mix in our heritage that has permitted our society to progress, as well as creating the exciting, vibrant creative energy that Brazil and its people are famous for.
JM: What has Cannes Lions been doing to promote diversity and inclusion within the creative industry?
JP: As a festival, we've done a lot of work to improve gender equality in our juries and on our stage with initiatives such as [sponsorship scheme] See It Be It and the Glass Lion. However, we know diversity doesn't end there and we're always working on ideas for future initiatives as we seek to continue to be a platform for diversity.
JM: Why does it take so long for festivals such as Cannes Lions to create sustainable change?
JP: I think we have to be realistic about the extent of our influence – we're not here as lawmakers policing the industry. Everything we do, we do in partnership with the industry – and it is true that we can act as a catalyst, as I think we have on the gender issue.
Think about how the gender issue has changed in the last few years. See It Be It was launched in 2014 and, at the time, it was a small thing – yet it's gaining such great traction and See It Be It events are happening internationally. Response to See It Be It led to the launch of the Glass Lion in 2015. And now we have 43.5% women on juries. We couldn't have done that two years ago. We needed the industry to get behind us on that challenge. And it did.
So we do have to be careful to strike a balance – of making positive steps but always taking the industry with us.
JM: Gender equality still eludes us, yet the industry has been having the debate at Cannes Lions for at least two decades. Do you think inclusion around ethnicity will take as long?
JP: I hope not. But you could say that the ethnicity discussion is more complicated than gender. The personal narratives involved are so different, it is perhaps harder to get the global community to corral around singular messages and initiatives.
That said, I think we have to be optimistic, and it starts by acknowledging where the situation is now. Data is invaluable here and, the more that people like McKinsey report the link between diversity and profitability, the more this will become a business imperative instead of an ideological nice-to-have.
I've read that gender-diverse companies outperform by 15% and ethnically diverse companies by 35%. I can only hope that these figures are enough to accelerate change above and beyond what we've seen across all industries, not just advertising.
JM: What would you do that would end the debate on diversity and inclusion at Cannes Lions once and for all?
JP: If we talk about industry diversity only in the context of diversity at Cannes Lions, we're not doing this important subject justice. Our festival is a global festival with nearly 100 countries represented – each of them has its own perspective on diversity.
We work to deliver a festival that is fully representative of the global creative industry, and Cannes Lions is at its best when we help the industry be the best it can be. Where it is possible for us to promote or even instigate change in a way that will further the campaign for creativity as a force for business, for change and for good, then – provided we have the support of the industry – we will always do it.
Giving something back?
Under-30s can save up to 45% on a Cannes Lions pass.
The Roger Hatchuel Academy training course is free – students can apply to attend.
See It Be It offers the chance for 15 women (with a minimum of five years in the industry) to visit the festival, with flights and accommodation paid for.
The Michael König Young Journalist Bursary covers accommodation and travel for a recently qualified journalist to attend the event.
Each year, more than 12,000 young creatives compete in local contests to represent their country in the Young Lions Competitions. Around 480 teams (of two) will compete this year.