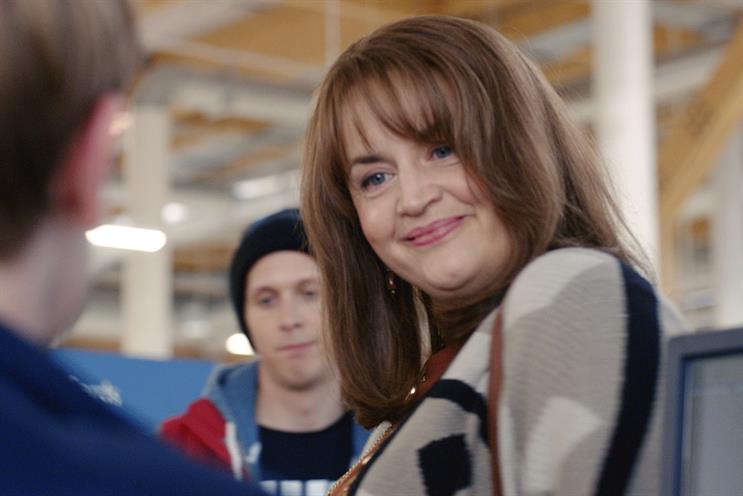 It is returning to TV advertising this Sunday night with two ads that feature the new Tesco family as they go about their regular shop.
Ruth Jones, the star of TV hits Stella, and Gavin and Stacey, will play the mother Jo, while comedian Ben Miller, the star of The Armstrong and Miller Show, will play dad Roger. Actor Will Close will play their son, Freddie.
The campaign aims to re-establish Tesco's "Every Little Helps" strapline, by showcasing the ways it helps customers in its advertising.
For example, in the first ad, it focuses on Tesco's new "brand guarantee", which it launched on Monday. It is the first price comparison scheme to offer an immediate price match at the till.
In the second ad, it shows that Tesco will open a new checkout for a customer if more than one person is queuing in front of them.
The ads were written and art directed by George Brettell, AK Parker, Matt Moreland and Chris Clarke at BBH. They were directed by Daniel Kleinman through Rattling Stick.