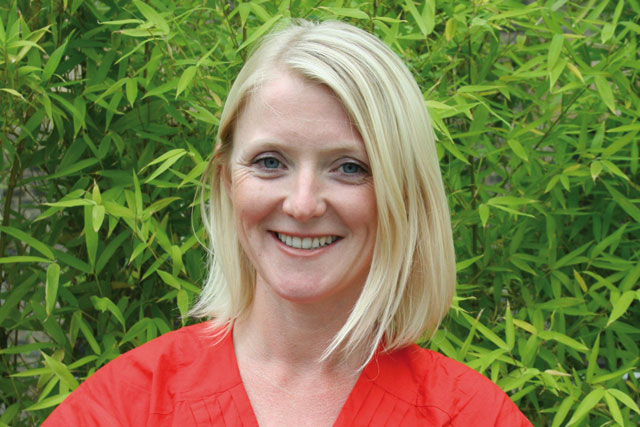 Name: Mel Cruickshank
Job: Chief executive, Lida
The reason I got into advertising was ... as a child, I was certain my destiny lay in Hollywood. Oddly enough, my university careers advisor didn't spot my potential as the next Gwyneth Paltrow, suggesting I should try being a librarian, a teacher or a social worker. I think I probably saw advertising as a halfway house.
The campaign I'm most proud of working on is ... the launch for the Mini Cooper. This essentially involved haring around Italy in a Mini, in the style of Michael Caine.
And the campaign I pretend I wasn't responsible for is ... it involved carpets, a shoot using the client's poodle and spending hour after hour in a mobile home full of people chain-smoking B&H.
My favourite campaign created by someone else is ... the "Ray Gardner" Blackcurrant Tango campaign. Absolutely on-brand and, even now, still edgy and irreverent.
The best moment of my career so far was ... the time at Lida has been pretty special.
While the most embarrassing moment was ... let's just say it involved a lot of alcohol, a client and a police line-up.
The best celebrity I've worked with on a campaign is ... Jonny Wilkinson on Travelex. The man is a god and I made sure my presence on that shoot was essential.
The person I'd most like to work with in the industry is ... not exactly in our industry, but I'd love to work with Steve Jobs. Anyone behind a brand that can simply do no wrong must be worth learning from.
The person who's had the biggest influence on my career is ... undoubtedly Lisa Thomas, the chief executive of M&C Saatchi Group.
The best piece of advice I've received during my career is ... go with your instinct.
If I wasn't working in advertising, I'd be ... married to Chris Martin. Or a librarian.
In ten years' time, I'll be ... on the cover of Vanity Fair, with my Oscar, for my role in Shallow Hal 3.