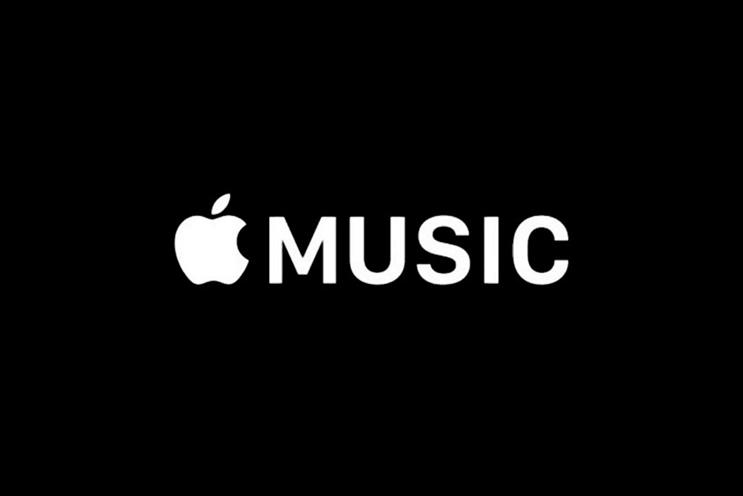 Mel Exon is managing director, BBH, and co-founder of BBH Labs.
@melex
When Apple Music's launch was announced, you'd have been forgiven for thinking it felt less like another Apple breakthrough and more like a fruit salad of other music-streaming services.
First, a curated feed called 'For You' is based on your tastes, with a set-up and user interface that borrow heavily from Beats Music (bought by Apple last year).
Alongside this sits a series of radio stations, and Connect, which allows users to follow and connect with signed and unsigned artists; something SoundCloud fans would say was the authentic core of that service in its early days (let's just ignore any reference to the much-maligned Ping). Lastly, there is 'New' and 'My Music'.
New is a home for, you guessed it, discovery and new releases. For Apple, usually a hymn to simplicity, it seems oddly hard to navigate. Thank goodness, then, for My Music. If, like me, your iTunes library has been gathering dust these past few years, Apple Music gives you a decent reason to blow off that dust, allowing you to access and update the music you already had, discover new music and listen to radio, all in one place.
So, while this may have looked like Apple playing catch-up, I'd wager it will prove to be more. So why is that and what can marketers learn along the way?
1. Not the great app unbundle – the reverse.
You may have noticed a trend among bigger tech companies for disaggregating apps – think Messen­ger separated from Facebook. The purpose is to create a better, simpler user experience. Here, Apple is aiming for the same goal by doing the exact opposite: "Can we build a bigger and better ecosystem? One complete thought around music," said Apple Music's Jimmy Iovine at launch. Perhaps a category like music is, uniquely, stronger when you can access the old and new, have shared experiences and tailored, individual listening. The integration into the Apple family goes deeper, with Siri gently rebooted to help you navigate Apple Music with voice commands. I can't help but think photography will be next.
2. Listen to the data, make it better.
In the US, Nielsen data shows music downloads down 10% and streaming still growing, by 100%, in the first six months of 2015. Apple could have left iTunes to decline or launched a separate service that, in effect, mothballed it. Instead, it adopted a sustaining, innovation approach.
3. Nobody has to be perfect (be honest and respond instead).
The axiom that there is no more loyal customer than a disgruntled one whose issues are resolved was played out for Apple Music via a spat with pop star Taylor Swift. Instead of ignoring her open letter criticising the decision not to pay artists during a user's three-month trial period, Apple reversed its decision a few hours later. The news spike this generated (Swift then put her latest album on Apple Music, but not on Spotify) only served to drive awareness of the service.
4. Nothing, it turns out, kills the radio star.
Not video, the internet or mobile. One of the best things about Apple Music is Beats 1, its 24-hour, global radio station. As I type, I'm listening to Ezra Koenig interviewing Mark Ronson in New York, and I'm impressed. There is just enough talk from DJs handpicked by Zane Lowe to make Beats 1 'live', diverse and fresh. For once, the words "created by the artists and experts that live for music" don't feel trite. I'm reminded of driving out of London in the dark, listening to his show on Radio 1, hearing new music, knowing thousands were doing the same. Apple Music may just remind us all it's good to sit back and listen once in a while.