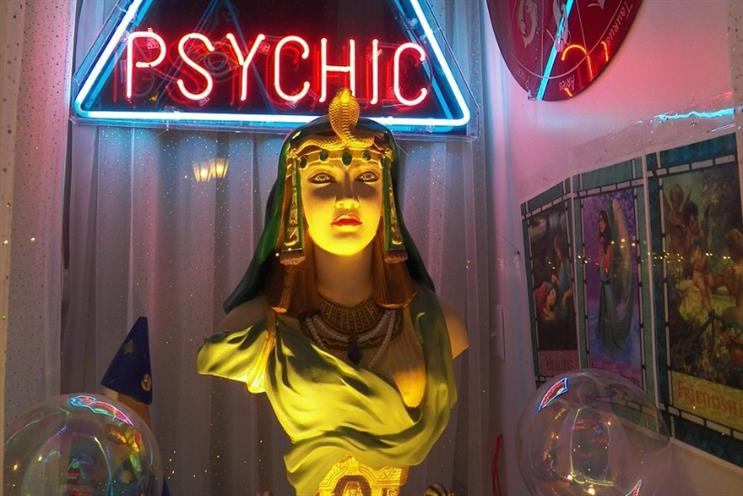 Mel Exon is managing director, BBH London, and co-founder of BBH Labs.
@melex
Looking back at the year that was in technology, was it all a bit Back to the Future, or were there some underlying trends to pay attention to?
Every year for the past three years, we've held a digital expo at BBH that we nickname 'SXW1' (yes, a terrible pun based on our postcode), an annual event that delves into all things emergent in technology and creativity. This year, with what felt like a gift from the serendipity gods, we held it on the very same date punched into Doc Brown's DeLorean clock at the very end of the first film in the Back to the Future trilogy: 21 October 2015. Just too hard to resist.
Yet, pausing to survey the scene on the day, you couldn't help but be struck by the contrast between the technology in people's hands and being showcased, and the paraphernalia of the film also on display. A sea of people in orange bodywarmers, a few lab coats, a couple of (non-functioning) hover boards and one DeLorean were physical reminders of the truth in a wry statement attributed to the late US baseball manager, Casey Stengel: "Never make predictions, especially about the future."
Ads, on any screen, need to be worthy of human attention.
Robert Zemeckis' vision of 2015 back in the 80s may have had us driving flying cars fuelled by garbage, eating pizza from hydrators and living in houses filled with fax machines spewing out messages, but the reality of living in 2015 has been somewhat different. Perhaps most notably, Zemeckis missed mobile. Just to bring that into sharp relief with one example, right now more than 1.39bn people on the planet use Facebook on mobile, according to FB's own Q3 2015 data.
This year we may not have seen a truly groundbreaking tech launch hit the mainstream – it's still too early to tell with wearables like Apple Watch, and we saw Google Glass stutter and stall in January – but it has felt like a year in which mobile-led behaviours really took root, in the process defying our assumptions about some of the key opportunities and threats facing our industry. A few examples worth revisiting:
1 Remember when ad-skipping looked like the greatest threat to TV advertising? One of my favourite findings of this year came via CBS in August. Its data suggested people aren't bothering to skip ads using their DVRs after all. Why? "Because they're too busy looking at their smartphones." Yet, far from losing value, "if executed effectively, advertising in TV programmes has actually gained value". As ever, the ads (on any screen) need to be worthy of human attention: so, make them thumb-stoppingly good.
2 The march of the live video on mobile took a step forward with the launch of Periscope in late March. Rapidly picking up users in the millions, helped by the traffic and weight of Twitter (80% of users access Twitter through mobile) behind it, the Periscope team emphasised that its priority in terms of success measurement would remain "time watched".
3 We noticed how mobile continued its inexorable impact on content formats and design, with – heresy! – the acceptance of vertical video as "not a crime" after all. Hardly surprising, with 30% of all screen time now spent with devices that are best orientated vertically (source: KPCB's Mary Meeker) and the likes of Snapchat citing close to 3bn video views a day, filmed largely in vertical format to suit the mobiles they're watched on.
4 Ad-blocking became marketing's new nemesis, but earned real attention only when Apple released iOS 9 and the debate shifted from desktop to mobile. In response, the IAB launched its LEAN principles to address the issues giving rise to ad-blocking in the first place.
I suspect 2015 may have felt fairly 'two steps forward, one step back' in terms of the impact technology has had on the marketing industry. How should we respond? The answer is simple: make the work and the user experience better… and, yes, act mobile-first.