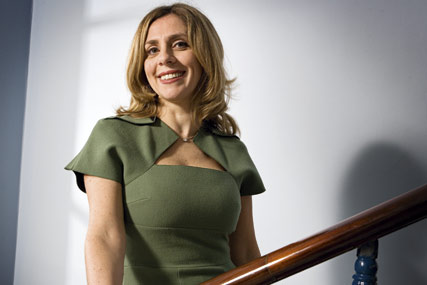 Addressing the IPA Members' Lunch on Wednesday, she announced deals with the film, TV and digital industries as a way of encouraging innovation in advertising.
Mendelsohn, a partner at Karmarama, revealed new partnerships between the IPA and Google, Facebook and the BBC Academy that are aimed at improving skills and bringing new talent to the UK advertising industry.
The IPA is partnering with Google, in an as yet unconfirmed deal, to fund a Hyper Island digital education programme, for which Skillset, the training body, will source 100 graduates to provide a new talent pool for IPA member agencies. The BBC Academy will support a technology training programme and Facebook will also be involved with training programmes, an event to launch "Facebook Studio Live" in the UK and a prize within the IPA Effectiveness Awards.
The IPA will also work with PACT, the UK's independent TV and film production association, and UKIE, the video-games trade body, with a view to collaborating more effectively.
Mendelsohn will lead an IPA Council "study tour" to California this November to make contact with representatives of the film industry and digital companies.