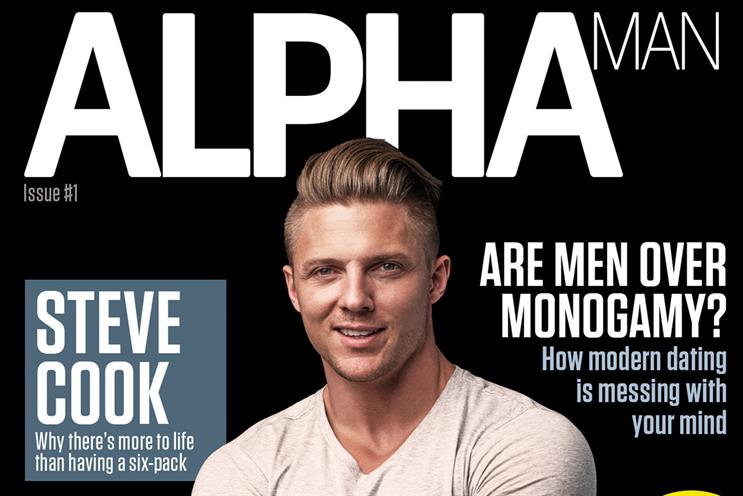 Read the news headlines in the past few months and you would be convinced that us Brits are a bunch of fatties.
But the explosion of health-focused wearable tech and budget gyms such as Pure Gym, easyGym and Anytime Fitness tell a different story. New research from Cardlytics has found that consumer spending on gym membership has soared by 44 per cent in the past year.
So it is perhaps no surprise that there are two free men's fitness and lifestyle magazines entering the market.
The first is a premium monthly tablet and mobile title called Alpha Man, which launched last month. Commercial partners for the debut edition include L'Oréal Men Expert, Adidas and the gym chain LAX.
The issue was downloaded more than 10,000 times in the first 48 hours, with a target of 50,000 for the month.
The duo behind Alpha Man are the former Men's Fitness editor and deputy editor Jon Lipsey and Joe Warner, who are the new title's publishing director and editorial director respectively. Lipsey says the interactive nature of Alpha Man offers advertisers the ability to reach men "with a far more bespoke and targeted message".
The second offering is from Dennis Publishing and is due to launch in the autumn. Although the company remains secretive about what is internally dubbed "Project Rusty", sources say it is a free weekly publication called Coach, which will cover men's fitness but in a less specialist way than existing titles.
Coach is believed to be aiming for a distribution of 300,000 in major UK cities – a similar number to UTV Media's free weekly Sport.
There's no doubt the men's health and fitness sector is tough. In the January-June ABCs, the market leader, Hearst Magazines UK's Men's Health, dropped 6 per cent year on year to 193,901 copies, while the worst performer, Dennis' Men's Fitness, was down 22 per cent to 37,803.
Media agencies appear to be more interested in Dennis' offer. As PHD's press account director, Demi Abiola, explains: "Alpha Man faces a few challenges in that it needs to be actively sought out by the consumer, whereas Coach is a physical product."
Elspeth Spelzini, a business director at Starcom Media-vest Group, does not think Coach should cover too many areas if it wants a clear identity. "It's early days but the snippets I've seen so far feel similar to ShortList," she says. "In a market dominated by Men's Health in the fitness sector and by GQ and ShortList in the lifestyle space, I'm not convinced this is a hybrid the market needs."
Spelzini adds: "Any planner on a sports brand who seeks a competitive athletic audience will be looking to stay within a premium fitness environment – ideally one that's actively purchased." However, she suggests it could be an opportunity for more lifestyle-focused brands.
Abiola is keeping his eye on the wider market: "It will be interesting to see if this launch acts as a catalyst to help invigorate Men's Fitness. The new Men's Fitness print editor, Joe Barnes, is also the digital editor of Coach.
"What is positive is that a publisher is heavily investing in a print product."
Quite. But whether it's still in good shape in six months' time remains to be seen.