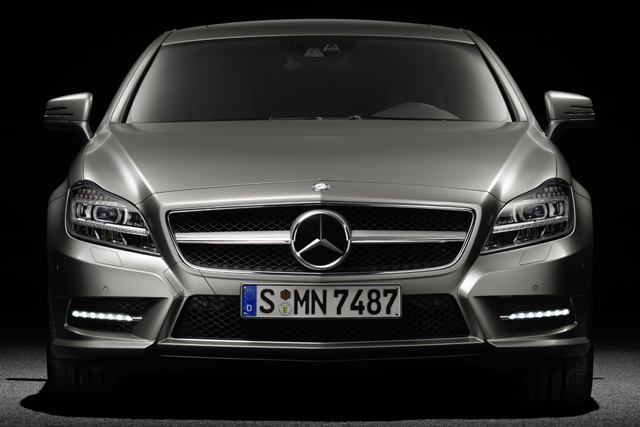 Mercedes-Benz cars and Rolex watches, one might think, have no place in "austerity Britain". Yet it was these two premium brands that took first and second place in this year's Consumer Super-brands survey, the annual ranking of brands according to their reputation among consumers and opinion-formers.
In the Business rankings, meanwhile, Rolls-Royce took top spot. These results buck the trend of the past two years, when technology titans Microsoft and Google topped the Business and Consumer charts respectively.
The survey also confirms that Britain remains a nation of petrolheads, with BMW and Jaguar taking a spot in the Consumer top 10 alongside Mercedes-Benz. The latter attributes its success to investing in innova-tion and building on its 125-year heritage. "We haven't chased volume sales in the downturn, but last year we increased our market share to 3.4% - a significant figure for a luxury brand," says a spokesman for the brand.
Heritage proved a key trend in the Consumer survey, with most of the brands in the table having had a longer life span than the average consumer. It is also notable that, at a time when many mar-ket-ers seem to be obsessed by Face-book, the social net-work appeared only in the 133rd spot, 100 places below toilet-paper brand Andrex.
John Mathers, managing director of design and branding agency Holmes & Marchant, points out that in tough times, consumers return to the brands they trust and feel they can rely on. "Although it sounds a cliche, for most consumers their brand of toilet paper touches their lives more than their social network," he says.
Andrex was not the only "everyday brand" to rank highly in the Consumer Superbrands survey. Fairy, Dettol, Kleenex and Pampers ranked 23rd, 45th, 49th and 62nd respectively. "Fairy has a huge advertising heritage to draw on," says Marc Nohr, managing partner at advertising agency Kitcatt Nohr Alexander Shaw. "In a highly com-moditised market, [it is so valuable] when consumers can remember a brand name."
Facebook was also trounced by the Royal Albert Hall, which ranked 18th, reflecting the enduring appeal of the British institution. Jessica Silvester, the London venue's marketing manager, says it has worked hard to increase the number and range of events it runs in order to reach a wider audience. At the same time, it has stead-fastly protected its heritage, as well as running a series of free events to underline its charitable status.
On the whole, though, strong British brands also scored highly in the Business Superbrands survey (see table, right). The research, which was carried out prior to the failure of a Rolls-Royce engine on a Qantas jet last November, placed the marque at the top of the chart. Cheliotis describes the company as "a great British success story" noting that its strong performance reflects the public's desire to rebalance the economy away from invest-ment banks toward engineering, innova-tion and manufacturing businesses.
Hot on the heels of Rolls-Royce is a quartet of technology powerhouses: BlackBerry, Microsoft, Google and Apple, respectively.
The annual Consumer Superbrands survey is an exhaustive process independently administered by The Centre for Brand Analysis (TCBA). Brands do not apply or pay to be included in the rankings. TCBA compiles lists of the UK's top consumer brands drawing on a wide range of sources from the media, blogs, sector reports and public nominations. From the thousands of brands initially considered, between 1,200 and 1,600 are shortlisted for the survey.

See this week's Marketing for the full analysis.
Top 50 consumer brands at a glance
RANK
BRAND
OFFICIAL INDEX
1
Mercedes-Benz
100.00
2
Rolex
95.81
3
BBC
94.03
4
Coca-Cola
92.30
5
Google
89.15
6
Microsoft
87.92
7
BMW
87.01
8
British Airways
84.64
9
Apple
84.04
10
Jaguar
81.81
11
Marks & Spencer
81.22
12
Royal Doulton
77.40
13
Dulux
76.92
14
Duracell
76.80
15
AA
75.89
16
Lego
75.75
17
Virgin Atlantic
75.09
18
Royal Albert Hall
74.37
19
Guinness
74.14
20
Thorntons
74.12
21
John Lewis
74.08
22
Wedgwood
73.50
23
Fairy
72.60
24
Harrods
72.18
25
Michelin
71.87
26
Kellogg's
71.54
27
Hilton
71.43
28
Heinz
70.60
29
Schweppes
69.56
30
Encyclopaedia Britannica
68.11
31
Dyson
67.95
32
Nike
67.16
33
Andrex
66.80
34
Cadbury
66.14
35
Audi
65.87
36
Nintendo
64.20
37
Häagen-Dazs
63.87
38
Fisher-Price
63.80
39
Twinings
63.52
40
Bang & Olufsen
63.30
41
Tate Galleries
63.05
42
Sony
62.68
43
Bosch
62.22
44
Adidas
61.71
45
Dettol
61.57
46
RAC
61.48
47
Glenfiddich
61.15
48
The National Lottery
60.93
49
Kleenex
59.96
50
Green & Black's
59.75