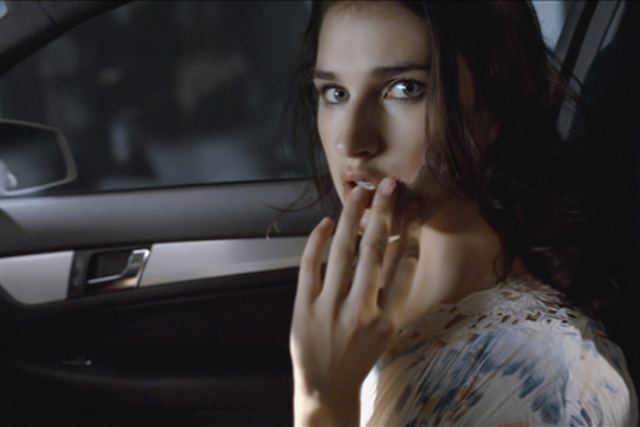 The four-week campaign features Marie, a fictional character who finds herself trapped driving a Mercedes-Benz C63 AMG Coupe model in Streetview.
Viewers of the four-minute 'Escape the Map' online film are asked to help Marie escape by taking part in a series of interactive challenges. If thery do not help her, Marie's face will remain blurred in those manner of those photographed on Streetview.
At the end of the film, the viewer will be asked to enter their number into Marie's mobile phone, and they will immediately receive a call from the character thanking them for their help. They will then be entered into a competition to win a C-Class coupe.
The online film will be promoted via a TV, print, outdoor and social media activity, by Abbot Mead Vickers BBDO, which rolls out this weekend (11 November) during 'The X Factor' on ITV1.
This includes a cover-wrap of Metro on 14 November, which, using Blippar augmented reality technology, will enable consumers to view Marie explaining how she has become trapped in Streetview.
David George, UK marketing director at Mercedes-Benz, said: "'Escape The Map' is a bold brand-sharpener – it presents Mercedes-Benz as a vibrant, fresh, aspirational premium brand – and shows people a new side to one of the most prestigious companies in the world."