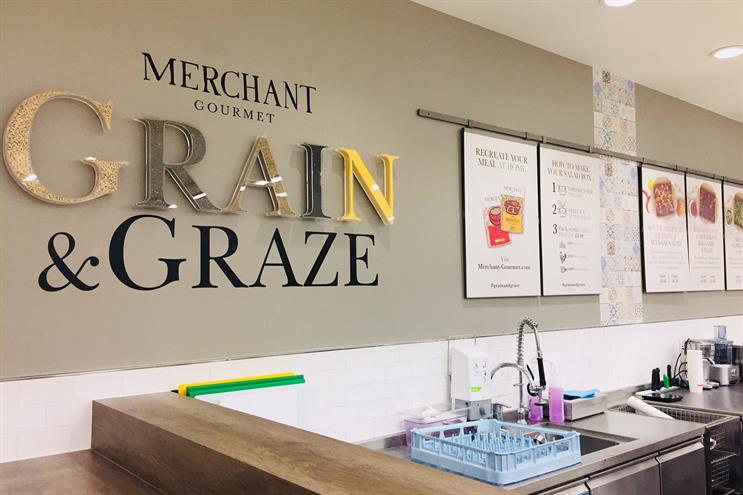 The "Grain & Graze" activation will create food as well as step-by-step recipe cards, for meals such as quinoa porridge and puy lentil and sausage hot pot.
The pop-up opens today with England women's field hockey captain and brand ambassador Alex Danson hosting a talk on nutritious foods, as well as chef and author Alex Mackay on why grains and pulses should be a staple ingredient in any diet.
It follows the brand's Grain & Graze in Islington, which also has dining, cooking demonstrations and masterclasses. The pop-up store launched in September.