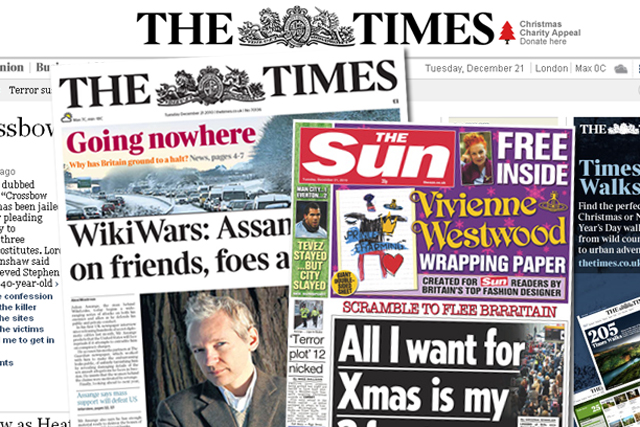 In today's ruling, which gave unconditional approval to the proposed merger of the two media companies, the EC was keen to downplay any impact such a deal could have on UK advertising.
The Commission investigated concerns that the merged entity could either refuse advertising by BSkyB's competitors in News Corp's newspaper titles or charge a competitive premium, thereby impeding their ability to attract subscribers or viewers.
It concluded: "The Commission's investigation revealed that there are sufficient alternative opportunities to advertise with other print media. It also found that, in any event, News Corp's refusal would not have a significant impact on subscription rates in the pay-TV market.
"The Commission also found that the merged entity was unlikely to be able to tie the purchase of advertisements in News Corp's print newspapers to the purchase of advertisements on BSkyB's TV channels given that News Corp or BSkyB lack the required market power to engage in such tying."
The EC also tempered any perceived threat posed to rival publishers by the merged company being able to offer mixed bundles of subscriptions to Sky and News Corp's print, online or tablet-based newspapers.

The EC said: "With respect to bundling with print subscriptions, the market investigation revealed that price is only one, and not the main factor determining readers' choice of and loyalty to a newspaper."
Highlighting that British tabloids, including News International's The Sun, do not offer any subscriptions to its print editions, the EC also reasoned that the subscription model "does not appeal to a majority of readers".
The EC ruling comes two months after News Corporation was forced to abandon plans for its eagerly anticipated digital news platform, part of the company's so called Project Alesia initiative, citing runaway costs.
The EC appeared to support the stance taken by The Daily Mail and The Guardian, that an open API platform is likely to be the model of choice for most publishers in the UK.
It concluded: "With respect to bundling with online news, the vast majority of newspapers' online editions – apart from most News Corp titles – as well as other news sources are currently free of charge and there is no evidence that this will dramatically change in the foreseeable future."
Read the European Commission's full statement on the News Coporation/BSkyB deal issued on 21 December, 2010.