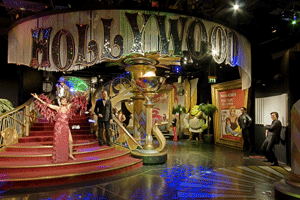 The planned initial public offering (IPO) had been planned by Merlin owner private equity firm Blackstone for some time, but has now been delayed due to tough market conditions - troubles in Greece and other Eurozone countries have made the stock market volatile for the time being.
Indications last week were that the flotation would be announced on Monday (15 February), but insiders told Event that it has been put on the backburner.
Merlin is seen as a huge success story with a burgeoning portfolio of venues and its proposed, but not officially announced IPO was meant to kick-off a horde of similar listings.
If the market improves, the listing could yet take place before the summer.
To add a comment register and let us know your thoughts.