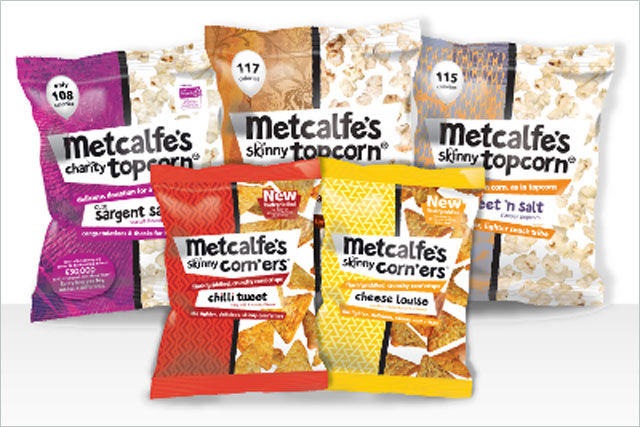 Quiet Storm beat two other agencies in a competitive pitch to win the business, and will be tasked with creating a national TV campaign, backed by cinema and video-on-demand spots, which will air later this summer.
Metcalfe's, which has not advertised on TV before, ran the pitch without an intermediary.
The ads will be based on Metcalfe's "lighten up" ethos. Julian Metcalfe, who set up the Pret A Manger group with Sinclair Beecham, and the Asian fast-food chain, Itsu, founded Metcalfe's in 2009.
In addition to its popcorn range, Metcalfe's also makes low-calorie crisps and cookies.
Trevor Robinson, the founder of Quiet Storm, said: "We're really excited to be working with Julian, who has redefined urban eating and who shares our passion for stand-out advertising that has a real business impact."