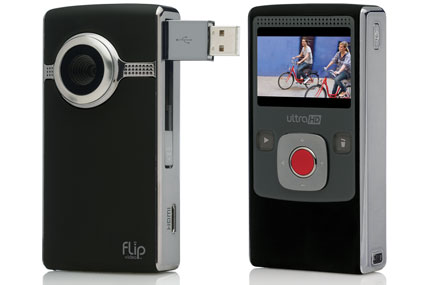 The agency is responsible for creating integrated campaigns, including TV activity, aimed at targeting a wide audience, from technophiles to technophobes.
Marketing activity focuses on the camera's "shoot and share" nature and promotes the four Flip models - Flip Ultra, Flip Ultra HD, Flip Video Mino and the Flip Video Mino HD.
TV activity, created by Meteorite, has already rolled out in the UK and the agency is understood to be creating work to implement in other channels. In the past Cisco has used OgilvyOne to produce online campaigns.
Cisco Systems acquired Pure Digital Technologies, the maker of Flip Video, in March 2009. The company is now looking to promote the camera in the UK to drive sales.
According to Cisco the cameras are the first in the world to incorporate built-in editing software as well as a flip-out USB, which allows users to upload videos straight to PCs or Macs.