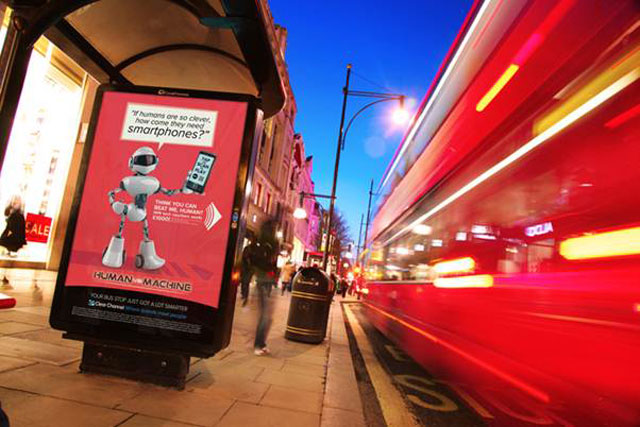 From this week, commuters across the UK can tap or scan the tags with their mobile phones at bus stops enabled with Clear Channel's mobile platform. They will be directed to a landing page with Metro news, sport and entertainment content, as well as advertiser content and information on bus timetables.
Clear Channel will carry Metro advertising promoting the new service, and Metro will run a campaign raising consumer awareness of Clear Channel's mobile platform, which launched in March.
Bryan Scott, marketing communications director at Metro, said: "Urbanites on the move will be able to access content from our fully mobile responsive website simply by scanning the interactive tags."
He added: "More than 50 per cent of our website traffic now comes from mobile devices, and this partnership gives us an easier way to connect with our busy, on-the-move consumers."
Clear Channel's mobile platform allows brands advertising on its six-sheets to incorporate social media and update content in real time, which consumers can access through NFC and QR-enabled smartphones.
Chris Pelekanou, the commercial director at Clear Channel UK, said, "Our partnership with Metro is a smart, simple way for the public to access great content while they are out of home.
"We're delighted that our mobile platform can offer an innovative way for content owners such as Metro to reach a new and valuable audience right across the country."
Fellow outdoor media Admedia launched its own NFC network last month and can now add an interactive element to campaigns booked at its six-sheets in motorway service areas.