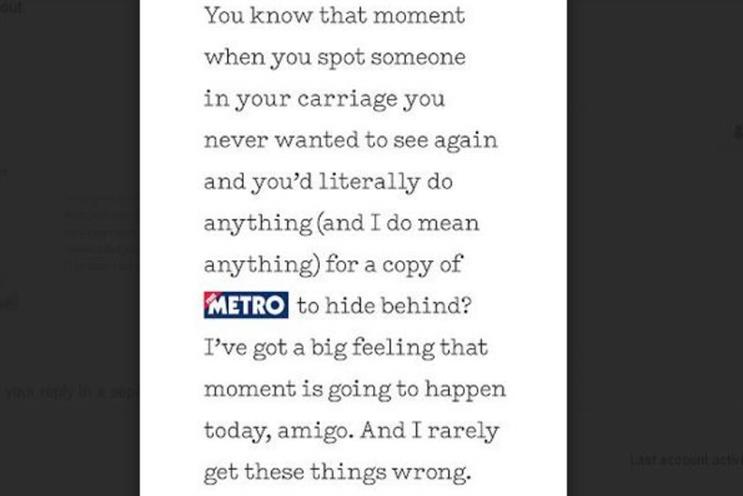 If you've ever travelled to work and seen someone you'd rather avoid, the Metro newspaper can be used as an aid to help you hide, the brand says in a new print and outdoor campaign.
The activity, which will run across tube trains on the London Underground, inside Metro and at train stations, aims to position Metro as ingrained in the "daily grind of its Urbanite readers."
The campaign uses playful observations about the morning commute and remind people it can be "better" with a Metro. It is designed to build on the 6% surge Metro has seen in its readership, the brand said.
Chris Dunne, head of consumer marketing at Metro, said: "The morning commute is a place of shared experiences – from accidental eye contact with a stranger, to grabbing the last free seat... As the essential commuting companion for our readers, Metro is positioned to bring to life these experiences for morning travellers."